Website speed is one of the most important aspects of building any site. Website speed is linked to conversions, rank on search engines and general user performance. As with many CMS systems, the theme that you use can be an important part of the speed of your site. Therefore, you will need to use one of the fastest Shopify themes.
What Impact does Using One of the Fastest Shopify Themes have on your Website?
There are many ways that your Shopify website can be impacted by the speed of your website. For instance, for every second that your website takes to upload, you're going to lose 7% of your revenue. And if your website takes longer than 3 seconds, 53% of the website visitors will abandon your store.
The average website speed for a Shopify website is approximately 2.9 and 5.5 seconds. However, there are some Shopify themes that can load within less than a second.
Shopify has a good record for speed. On other platforms, the average website loading speed is approximately 10.3 seconds. And only 15% of websites have an acceptable website speed.
Google also highly rates speed on a website. However, it isn't very straightforward when it comes to SEO and speed. There are three different measurements of speed:
Fully loaded page – How long it takes for the full page to be downloaded.
Time to first byte (TTFB) – How long it takes for the first byte of the page to be downloaded into the browser.
Time to first meaningful pixel – This is how long it takes for the first part of the site to be downloaded that is readable by a human.
Website speed is also very dependent on several factors. For instance, you want to have one of the fastest Shopify themes, but you also need a good server (something you can get on Shopify) and content on the page that is optimized. For instance, you can have one of the fastest themes on your site, but the images on your site could be so memory intensive that the speed of the website is slow.
So, in this article, you will get to see what some of the fastest Shopify themes are:
Show More
* read the rest of the post and open up an offer
Woodstock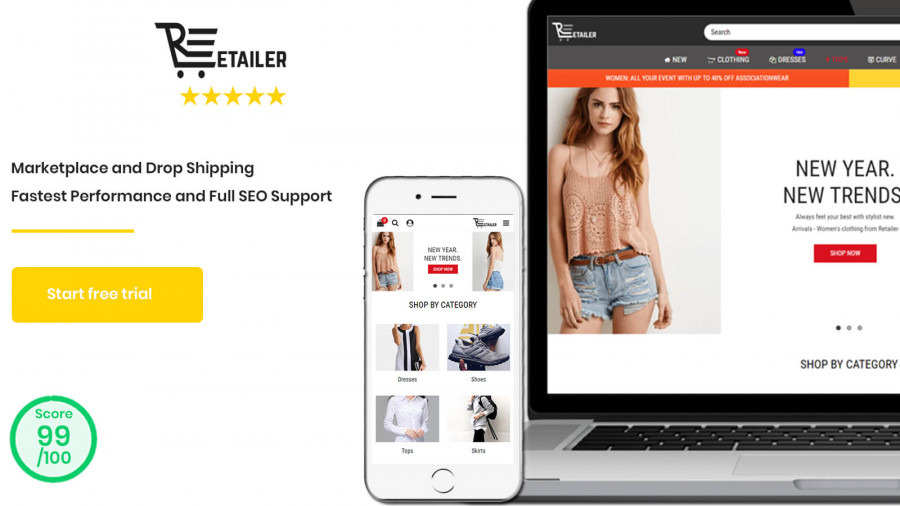 Woodstock is one of the best Shopify themes that can be used for your Shopify website. It is specifically designed for those who operate fashion stores, but it is very versatile and can be used for numerous store types like for electronic stores, toy stores and even services. The basic app has four theme styles you can use, which are all based on famous fashion sites with styles and familiarity. This can help you build trust with your audience.
This app can also help you sell internationally. The theme has a currency converter that can be changed based on the user's location. This usually requires an app, therefore you can save a lot of money with this app.
Several page layouts can be used for products and you can use a drag and drop builder to help you create a unique look on your website. There is also a great mega menu builder, this helps with navigation and therefore you can reduce cart abandonment and improve average order valuation. There are also five header styles that you can choose from.
Retailer Highlights:
There are lots of great functions that allow you to save money on apps.
The theme is mobile friendly and has clean code for fast loading and great ranking on search engines.
Use a familiar style and design to make your shop look attractive, or customize it for unique branding.
Is versatile and can be used for many niches.
Booster
Booster is one of the more impressive themes available and certainly could claim the crown as one of the fastest Shopify themes. What is very impressive about this theme is that it isn't just a theme, it is a package of functions that can help you market your brand. The app developers believe that you can save more than $2000 a year in app subscriptions by using this theme.
Now only has this Shopify theme been designed to be super fast, it also has improvements to help you give browsers excellent experiences on your website. This in turn helps you to improve your brand's revenues and the average order value on your website.
Numerous functions within this app can help you sell more. For instance, there are countdown timers, social proof and more. There are also lots of aesthetically pleasing layouts, designs and more that can be automatically used and edited to help you impress.
The site's developers have made this a great Shopify theme for those that want to rank. There's excellent navigation and more within the coding. Therefore, Booster is one of the top themes that can be used for Shopify.
Booster Highlights:
There are lots of functions that are available through the app that allow you to save more than $2,000 on app subscriptions throughout the year.
Have a speedy website that will take seconds to load.
A perfect option for improving your site's SEO, helping you to rank on Google and other search engines.
Mobile friendly theme layouts that allow your website to be viewed on any device or screen resolution.
Venture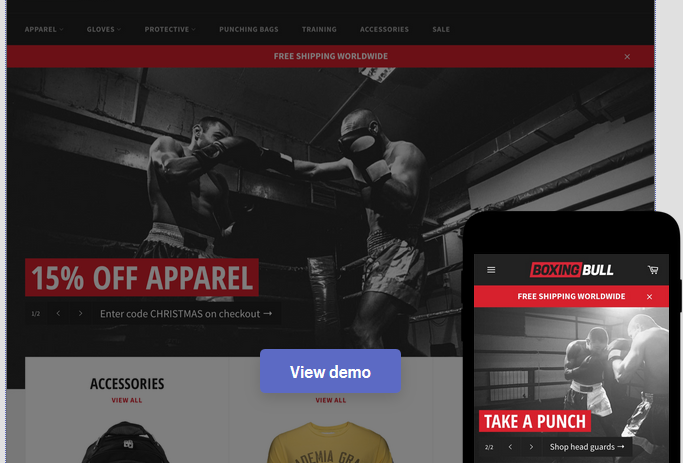 This grid style website is the most perfect option for those who are on a tight budget. And if you have a large product catalog, then you should definitely look at this theme for your store. It is a highly adaptable theme that is free on the Shopify theme store, and it is perfect for any niche or brand.
The theme is very colorful, and it is perfect for hosting products that you sell or are sold by other vendors. The aesthetically pleasing multi-column menu allows you to help users to navigate across your store. Navigation is a fundamental part of your site's performance on search engines. It can also reduce bounce rates and increase conversions on your website.
There are slideshow features that can help you to showcase important messages on your website. This can include featuring key products on your website, featured vendors that use your site or to promote key brand messages. These slideshows can be linked to specific pages, that can direct users to the relevant pages.
Venture Highlights:
This is a free app that can be used to host stores with lots of products.
Choose from three aesthetically pleasing styles for your website.
Optimized for speed so you can rank on Google and other search engines.
Slideshow and promotional banners to improve sales across your website.
Loft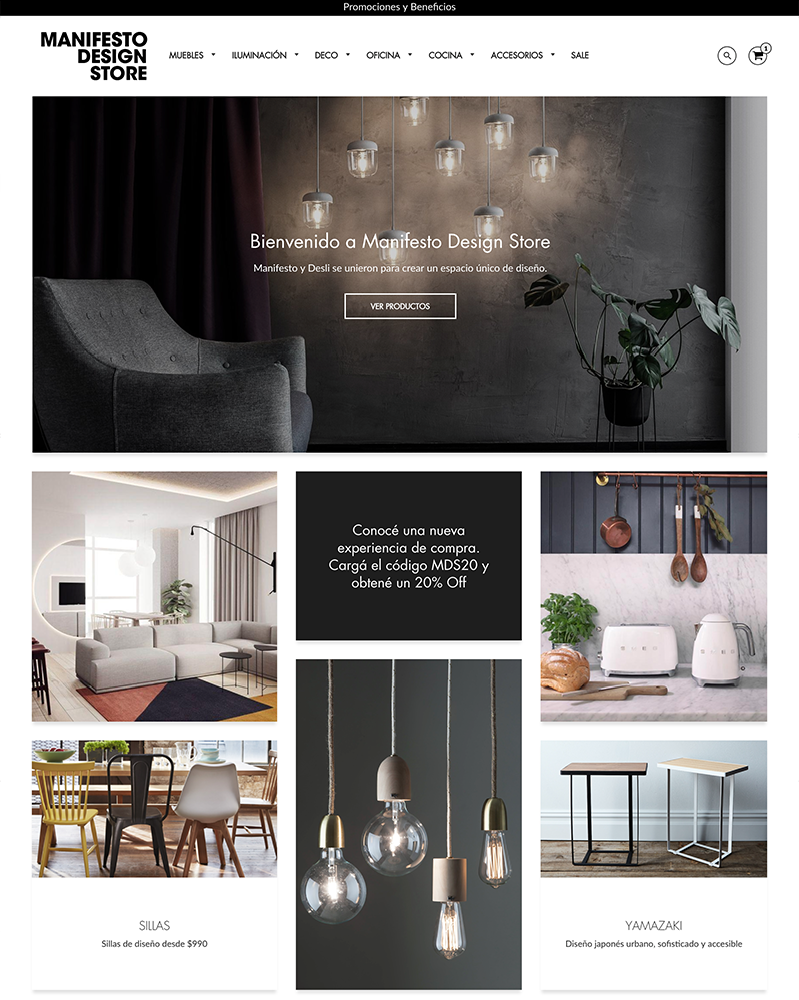 Loft has a style and elegance that is perfect for numerous Shopify retail businesses. The designs that you can create are awe-inspiring and will impress visitors to your store. While Loft has a grid style to it, the appearance of the website you can create is excellent, high converting website designs.
The theme is also good at building a story for your brand and products. This can help customers make purchasing decisions on your website. This can be done on your products or about us page. And this can help you connect emotionally with the audience.
The theme includes a function to help you build a multilevel menu on your website. This helps with user experiences, and help with conversions on your website. It also lowers the chance that customers will abandon your store because they can't find the products that they were looking for.
With all the features included with this theme, there is every chance that you will have a speedy website that will rank well. With a higher ranking, you can grow your audience and have more traffic.
Loft Highlights:
Lots of storytelling elements for your website that allow you to build the emotional appeal of your brand/website.
Great for brands who have a large catalog and want to sell lots of products.
Is best suited for high-resolution images that can do well and impress customers.
Mobile friendly, so your website can look great on any device.
Capital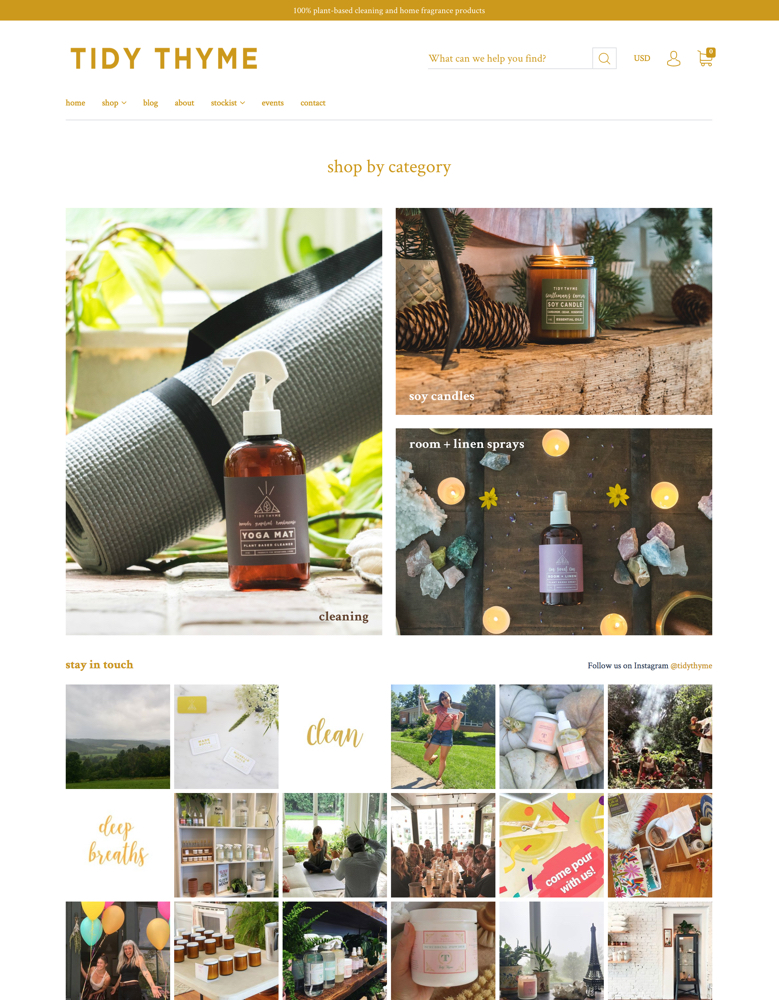 Capital is a great website for those who have a large catalog and want to advertise to a wide audience. You can build a multi-column menu that allows for more fluid and natural navigation across your site. You can also improve conversion rates on your website through better navigation, inbuilt product filters and more. The filter can showcase products based on the brand, vendor, color, size and type. You can also use the live search facility on the website to make finding products easier on your website.
When customers have a list of products from the filter or search, they can use the fantastic quick view to see what the product is about. This can also improve your site's bounce rate by getting customers quicker to the intended products. All that needs to happen is the user hovers their pointer over the product for information to display.
You don't need to have any coding experience to work with this theme. All you need to do is to make changes to the theme's style that has already been established for you. The theme is very versatile and is compatible with other drag and drop page builders that you can use with Shopify stores.
Capital Highlights:
The theme is optimized for all search engines, so you can rank high on them for any search queries that customers might use.
Fast loading website, improves user experience and improves revenues on your website.
Perfect for those that have large catalogs on their website.
Lots of options for improved navigational aids on your website.
Mr Parker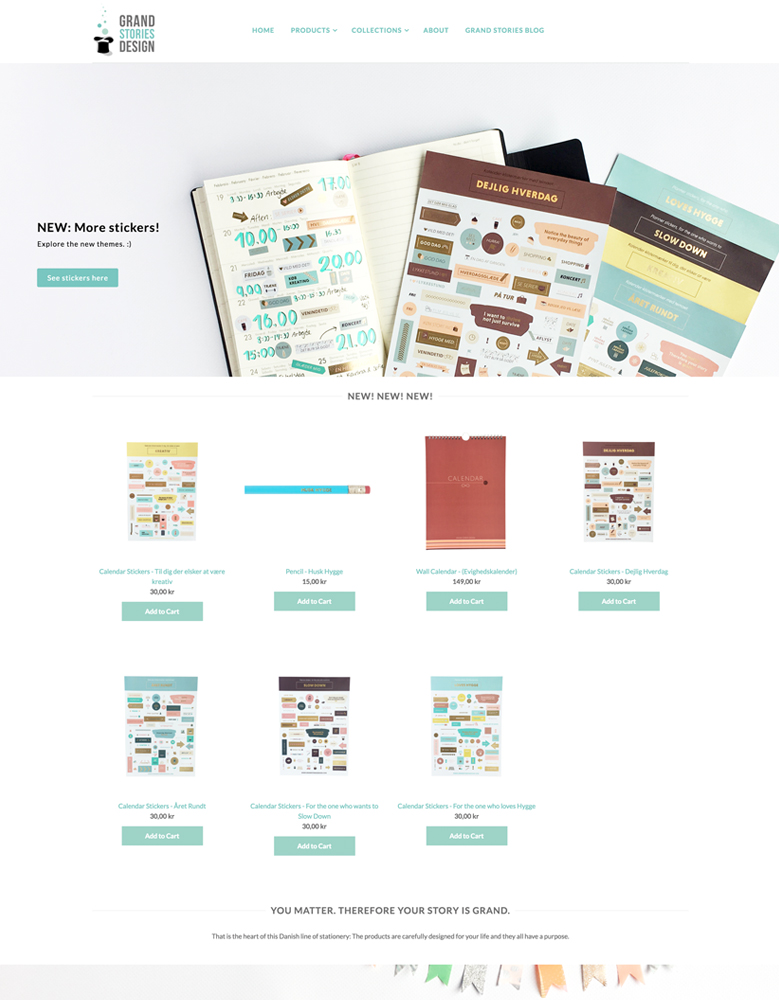 Mr Parker is a Shopify theme that has been designed for those who want to have a small variety of products. You can therefore offer better quality control of your website and the products listed on the site. It is easier to manage a website with fewer, well-delivered products.
There are four fantastic styles that you can choose from when it comes to designing your website. And there is also a wide variety of color options for your store. Therefore, you can build a unique website that perfectly illustrates your brand. The theme comes with a marketing popup functionality that can help you build leads for your newsletters or email marketing campaigns.
Image optimization is also possible. You can give customers a close look at the products on your website with a high-quality image. This still doesn't affect your website speed too much because the images can be optimized.
Navigation on this website is also really good. Customers can use the collection-specific page sidebar that can help them find their way around the site. Your site can also have product filtering that can filter products by color, size and more.
Mr Parker Highlights:
There are four aesthetically pleasing styles you can choose from for your site's perfect design.
Edit your website's basic design with one of the compatible page builders for more unique styles.
Optimized for search engines, with speed and navigation.
Great for those who don't want large catalogs.
Masonry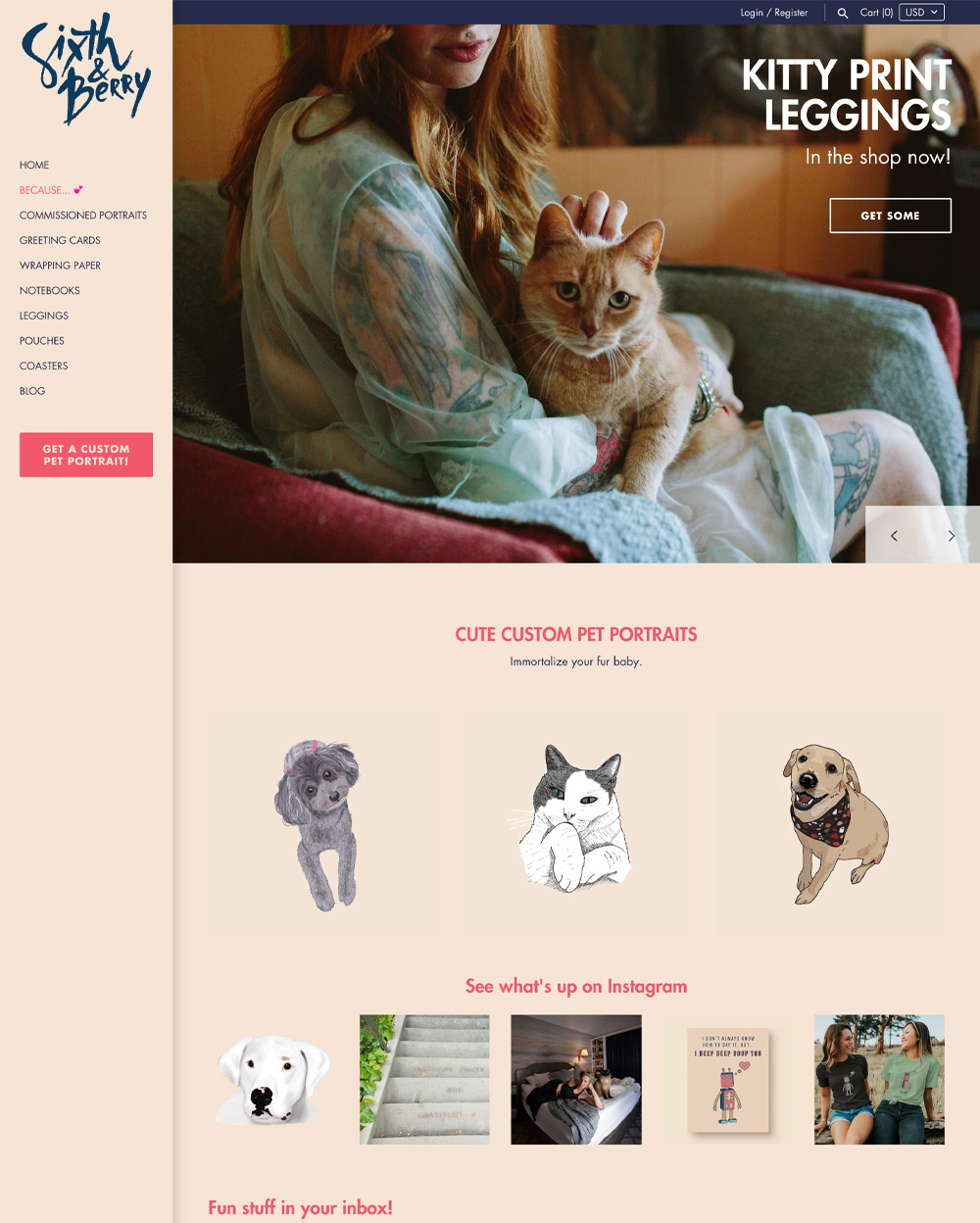 Masonry is unsurprisingly a masonry design that allows you to promote your products, posts or announcements on your homepage in style. You can use the inbuilt slideshow that can help showcase numerous images to promote any of those features. This helps you to build a more reputable and professional brand online.
There are four unique, elegant theme styles that you can use. These can help you stand out from the crowd. There is infinite scrolling. It doesn't matter how many products you have, customers will be able to stay on one-page to see all the products and more. This can improve conversions and the average order values on your website.
You can also use the accordion-style menu to have great navigation across your website. This makes this theme also one of the best for mobile design because accordion design is better for smaller devices.
Masonry Highlights:
There are four beautifully rendered and elegant themes that you can choose from.
The theme's coding is optimized for search engines. Your site can be found on Google and other search engines.
Perfect for all mobile devices with great coding, menus and infinite scrolling.
Slideshow and other features to promote your brand.
Expression
Expression has four unique styles that can help you build a beautiful website that can promote your brand. It is perfect for those who are trying to create multi-vendor marketplaces or large retail stores.
There is a great slideshow that allows you to showcase the most important product on your store. These images can be directed to specific locations across your website. This could be vendor information or product pages. You can also use the slideshow to showcase YouTube or Vimeo content on your home page.
For navigation, you can benefit from the beautifully rendered multi-level menu settings. This can allow customers to quickly find their place on the website. You can also build a better search profile with fast loading and the navigation.
There is a versatile sidebar area that is within the theme. This allows you to showcase all the important information about your store. The sidebar allows you to promote posts, images, adverts and more across the store.
Expression Highlights:
Use the beautiful product image rollover that will display other images of the product when the user hovers over them.
Host a video on YouTube or Vimeo on the slideshow.
The theme's coding has been optimized for search engines including Google.
Great speed, so it will take just moments to load.
Avenue
If you're looking for a theme that can help your customers find the products they want in no time at all, Avenue is one of the best options. It has product filtering that allows products to be shown based on brand, type and other options. This can be applied from your home page. There are also options to display collection sublists. This can help with breadcrumbs that can improve your site's search rank.
This theme allows your customers to add numerous products to their cart simultaneously. Therefore, customers can look at products on various windows and then add them to the cart without losing it.
The app is really easy to use. There are no coding skills needed and you don't need the help of a developer. And with the optimization of images and other aspects, the speed is great.
Avenue Highlights:
The theme has been optimized for search engines.
Social media icons are included and you can use free images from Burst.
Is compatible with Shopify store apps.
No coding skills necessary.
Broadcast
Broadcast is a great theme for those that want to showcase lots of imagery for their product, but also want to have a fast website. You can connect your site with your Instagram account with ease, allowing you to showcase your products to your social following. You can also use a featured video to showcase your brand perfectly. This can help you build trust with audiences.
Broadcast contains a testimonial section that can help customers learn to trust you with excellent past comments about your brand. And you can use the Disqus blog commenting system to engage with audiences.
Those that want customers to see their products up-close, can use the quick view for better customer experiences.
Broadcast Highlights:
The theme has been optimized for all major search engines.
Speedy website theme, but also one that allows you to have lots of highly detailed images.
Responsive, so your site will look perfect on all devices and screen resolutions.
Can connect with Instagram.
Atlantic
Atlantic is a great theme for increasing conversions and has been proven to do so. It is a fast theme that works well for both small and large catalogs especially for clothing and beauty brands. It will manage stores with high numbers of transactions and both online and physical stores.
There is an unlimited free trial, you only pay for the theme if you publish. You don't need to know coding or have web developer skills to use this theme, it works with a simple drag and drop page builder. There are lots of useful design features such as multi-column menus and search options
Atlantic Highlights
Supports both small and large catalogs.
Lots of design features.
Drag and drop page builders.
Increase conversions.
Dawn
Dawn is a great Shopify theme that has been designed to showcase the best of your product images. It can be used for brands with small and large catalogs. The theme is really easy to use and customize without the need to know anything about coding. There is a simple drag and drop page builder.
There are numerous features that can help you to enhance your images and improve conversions on your website. There are features like image zoom, galleries and lookbooks to help you improve the visual appeal of your website and products. Dawn also includes lots of different page optionssuch as blogs, FAQs and recommended products.
The theme provides numerous features with mega menus, filter options and sticky headers. These cna help customers with finding the products that they are looking for and also help to reduce your website's cost as you won't need to purchase additional apps to add these features.
Dawn Highlights
Easily add fonts to showcase the images of your products.
Easy to use theme and can customize without needing to know coding.
Built for both small and large catalogs.
Is a great theme for storytelling.
Final Word: What are the 10 Fastest Shopify Themes
When it comes to building your online profile, your website's speed is really important. Using Shopify, you're limited on the server, but this has been optimized for you. However, the theme that you use can have a massive impact. Above are 10 of the fastest Shopify themes for you to consider. Which one will you install?
You can also learn what theme someone else is using on the Shopify Theme Detector.