Emails are a fundamental part of your website's success. With a good way to send, receive and use email for marketing, you can improve your website's chances of success. That is why you need at least one of the best Shopify email apps.
Which are the Best Shopify Email Apps?
There are numerous reasons why Shopify email apps are some of the best apps to include on your website. They can help keep customers' information about orders, improve revenue through marketing and even help you see what is going on with your business.
Email marketing is one of the most successful types of digital campaigns that you can have. For every $1 spent on email marketing, you are likely to get $36 back in revenue. And that isn't all. In addition, 83% of customers prefer to be contacted by email.
Emails are also a perfect way for you to build better reporting systems. You can have emails sent to you that report on recent sales, abandoned carts, advertising campaigns, and more. Therefore, you can wait for the reports to come to you, instead of wasting time and getting those reports yourself.
Here is Our List of the Best Shopify email apps
Show More
* read the rest of the post and open up an offer
Automizely Email Marketing&SMS

This app has thirty or more conversion tools for you to use to improve your website's revenues. Automizely has seamless integration with Shopify that allows you to make more of your business. There are high-converting pop ups that allow you to capture email addresses for your marketing campaigns or offer the customer a discount if they would like to reconsider leaving your store. Some options allow you to upsell to your audience.
Gamification is a great option on this app, with a spin-the-wheel option that can offer a gift for the customer's email address. The app has numerous features to help you make the most of the emails you collect. You can send abandoned cart emails that can help to return the customer to the checkout to complete the transactions. Or you can send email newsletters that can help the customers to find more information about your brand.
There are also ways that you can embed forms into your Shopify store, these can be used to collect valuable information about customers. And when you want to know how your forms have been successful, there is a great analytics option.
Automizely Highlights:
Can send welcome emails to create a lasting first impression.
Send abandoned cart emails.
Send email newsletters that can help customers learn more about your brand.
Integrates with Shopify with ease.
Vitals

Vitals is one of the most successful and best Shopify apps that you can use on your website. It doesn't just include one function, there are more than 40 different apps included that can help you with lots of different features and functions to your website to improve your revenues and earn more money from your store. One of the features, for instance, is sending out abandoned carts or collecting more emails from your website's visitors.
Abandoned emails can be forwarded to customers with ease. Or you can send the messages through Facebook. And there are exit intent emails or you can collect emails through a spin-the-wheel game that allows you to build engagement on your website.
The app also includes the way that you can build trust with the audience. For instance, you can send out invites for collecting reviews from past customers. Or you can collect reviews from dropshipping locations like AliExpress. There are also trust badges.
You might also want to consider pre-orders for products. Customers can be notified about products being back in stock through email or via messenger. The customer can also make the purchase early and then get the order shipped to them as soon as the product is back in stock.
Vitals Highlights:
There are more than 40 apps that are included within the app.
Numerous app features to build your website's mailing list.
There are live chat options for better communications with customers.
Retarget visitors who've left your store with Facebook Pixels.
Sales Rocket
Sales Rocket is another multi-functional app that has more than 35 different functions included within the package. There are lots of different ways that you can build your mailing list with the app. For instance, there are exit-intent popups that can show when a customer is about to leave your store without a purchase. You can offer them a discount in exchange for them to provide their email address.
Another option is to add the wheel of fortune game to your website. This requests their email address. Then the customer can spin a virtual wheel for you to provide a gift for them. This gamification is a great option and helps to improve the sales on a website and engagement.
Other options can help you improve conversion rates on your website. For instance, you can offer discounts, free shipping bars, and more.
There are numerous ways you can add urgency to your website with better social proof. For example, there are ways that you can add cross-selling with an 'also bought' feature that looks like Amazon's system. You can also offer countdown timers, stock countdown timers, and more.
SALES ROCKET Highlights:
There are more than 40 functions included on this app.
Add urgency factors to your website.
Create a free shipping bar to improve the average cart value on your website.
Build a strong mailing list with exit intent, pop ups, and wheel of fortune game.
Klaviyo
Klavuyo is a powerful abandoned cart and email marketing app. Numerous features can help you to sell more products to your users. Those who have visited your store can come back through an email and complete any transaction they've not finished. This abandoned cart process is simple and can be customized to your specific needs.
The automation can be enabled on your website and therefore, save you or your marketing team time. There are lots of abandoned cart options that allow you to reclaim lots of abandoned carts. The app can include incentives to bring your customers back to your website. Some of the incentives can include discounts, free shipping, and other options in the email.
There are also unique pop ups to help you capture more emails. This can help convert audiences who are visiting your website. There are also options for you to build better loyalty with your customers. You can add rewards with VIPs and request feedback from them to market your brand. There are also ways that you can automate the customer's life cycles. There are numerous campaigns that you can also run simultaneously.
Klaviyo Highlights:
Manage multiple stores from one app installation.
Add several team members to help you manage your account.
Increase the deliverability of emails using your own domain.
There is a customer service team to help you with any issues.
AVADA Marketing Automation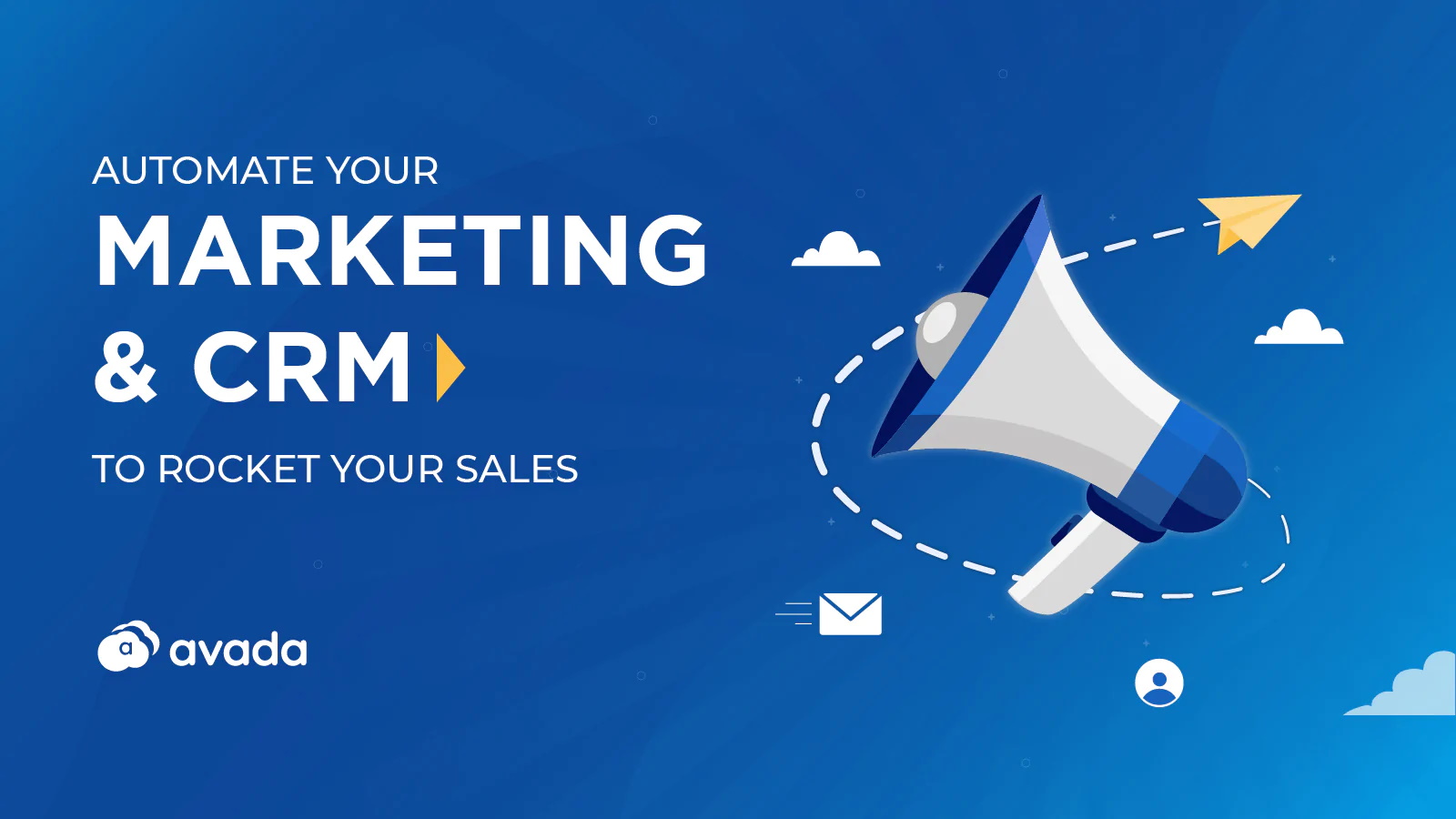 AVADA is a marketing automation option that allows you to have one of the best email marketing campaigns for your store. But you can also use SMS to market your products. The app can integrate with several different platforms, making it a perfect addition to your website. The best feature, and the most important, is the ability to include a lead collection and signup form that can help to engage visitors to your website and convert them to a mailing list. You can also follow the journey prospects take on your website and provide them with an ideal option to subscribe to your mailing list.
There are lots of automation workflows that can be created. You can set numerous triggers based on the consumer behaviors that you would like to trigger. For instance, you can target actions on your website like abandoned carts, subscriptions, orders being placed, exiting the website, and more.
There are beautiful templates that you can use on your website with ease. Therefore, you can improve email conversions with ease.
AVADA Highlight features:
Perfect automation that can help you save time and improve ROI.
Send emails and SMS campaigns from this one app.
Subscribe more website visitors with popups and other conversion tools.
There are lots of ways to automate your marketing with ease.
Privy

Privy is a highly trusted email marketing app that you can use on any Shopify website. You're able to set up an account with ease and your first campaign can be sent within minutes. You can capture leads within seconds thanks to the exit-intent popups, banners, and even more options that allow you to get the most value from the time that visitors are on your website.
There are ways that you can attract old customers with ease and then get them to visit new products or improve conversion rates thanks to getting them to complete transactions they've abandoned.
There are lots of other ways that you can build revenues. You can upsell with pop ups that can help you to add to the average order value on the website.
Campaigns on your website can be triggered in numerous ways. There are behaviors like abandoned carts, exits, the page they're viewing, a page they've visited previously, and more. This allows you to customize the experience of your website visitors.
Privy Highlights:
You can split-test your campaigns to see what campaigns perform better.
Numerous customer-based triggers to start campaigns on your website.
Some of the best real-time reporting on your campaigns to check how they're performing.
Integrate with other email marketing software services.
Justuno
Justuno is an AI-driven conversion app. You can use the app to help you collect more details from your customers and market back to them. These leads can be collected and then added to your MailChimp or HubSpot accounts.
You're able to upsell, cross-sell and offer exit-intent deals that can help you to improve your website's performance and get customers to spend more on your website.
There are also ways to get customers to come back to your website with push notifications. Therefore, you can reach customers not just through email, but also through their emails.
Justuno Highlights:
Use the app to run contests on your website.
100 behaviors can help you run campaigns.
Add FOMO elements like countdown timers, stock limits, and more.
There are a lot of options for getting support if you need it.
Conversio Marketing Automation

Conversio is an alternative option to MailChimp. There are some perfect benefits to switching from the popular email marketing platform. The app developers will match your current pricing plan for 12 months, but they will also help you to import contacts from the software.
The app can quickly integrate with your store. Then you can start to get your new campaigns going as soon as possible. You can also add automated campaigns with ease.
To help you save time, you can automate emails such as upselling, abandoned carts, or even generic newsletters.
Conversio Marketing Automation Highlights:
You can automate email campaigns to help you save time.
You can improve abandoned cart recovery rates.
Create better email workflows for improved results.
There is great customer support should you need it.
BayEngage

BayEngage is a top email marketing app that is available on Shopify. There is a fantastic rating it has collected from previous users. The app itself takes just a few seconds to connect and integrate with your store. It is hassle-free and perfect for collecting and sending emails.
There are lots of free stock photos and email templates that you can use. The drag-and-drop editors allow for excellent campaigns that are unique.
There is an exciting cart recovery solution that allows you to recover them easier than with other options. There are also welcome emails, back-in-stock campaigns, win-back campaigns, and more.
BayEngage Highlights:
You can integrate the app with six major platforms.
Use a collection of free templates and stock images.
Powerful segmentation options for better campaigns.
You can use native emojis, subject lines, and more.
Seguno: Email Marketing
This app will help you build an email marketing app to reach a wide audience. You'll be able to send emails with your latest news, offers, and products and increase your revenues. You can also let your potential customers know about products you'll soon have available. You can also remind your customers about coupons they might not have used and remind them of the discount code.
If you have a small retail Shopify store then this app is ideal for you. By helping your customers save money they are more likely to shop in your store and return. You can also get reports that show you which of your campaigns have been most successful for conversions and which have not so you can tailor future campaigns to make them as successful as possible.
Seguno: Email Marketing Highlights:
There are free and premium versions of this app.
You can send an unlimited number of campaigns to customers.
Lots of automation to add to campaigns.
See the success of your campaigns with a fantastic analytics system.
Final Word: The 10 Best Shopify Email Apps
Email is one of the most important aspects of running your website. Above are 10 of the best Shopify email apps that you should have on your website. Which one will you install?