Email marketing is one of the most important avenues for generating revenue for any website. For every dollar that you send online, you're likely to generate
about $36 in sales
. Shopify does have some email functionality, but you want to make sure that you can improve the chances of success by adding one of the best email marketing apps for Shopify.
Why do you need one of the Best Email Marketing Apps for Shopify?
There are several ways in which using one of the best email marketing apps for Shopify can help brands improve sales. 80% of brands who use automated email marketing systems tend to find that they have improved lead generation and sales. Many of the apps featured on this list can help you there.
Another factor is that email is a cost-effective way to improve retention amongst your audience. Returning customers are cheaper to convert and spend 67% more than new customers will. Therefore, you can improve revenues in so many different ways.
Email marketing apps can also help you to improve the segmentation of your lists. This can reduce costs and improve the marketing effectiveness of your team.
So what are the best email marketing apps for Shopify? Here is the list of the best options here.

Show More
* read the rest of the post and open up an offer
AVADA Marketing Automation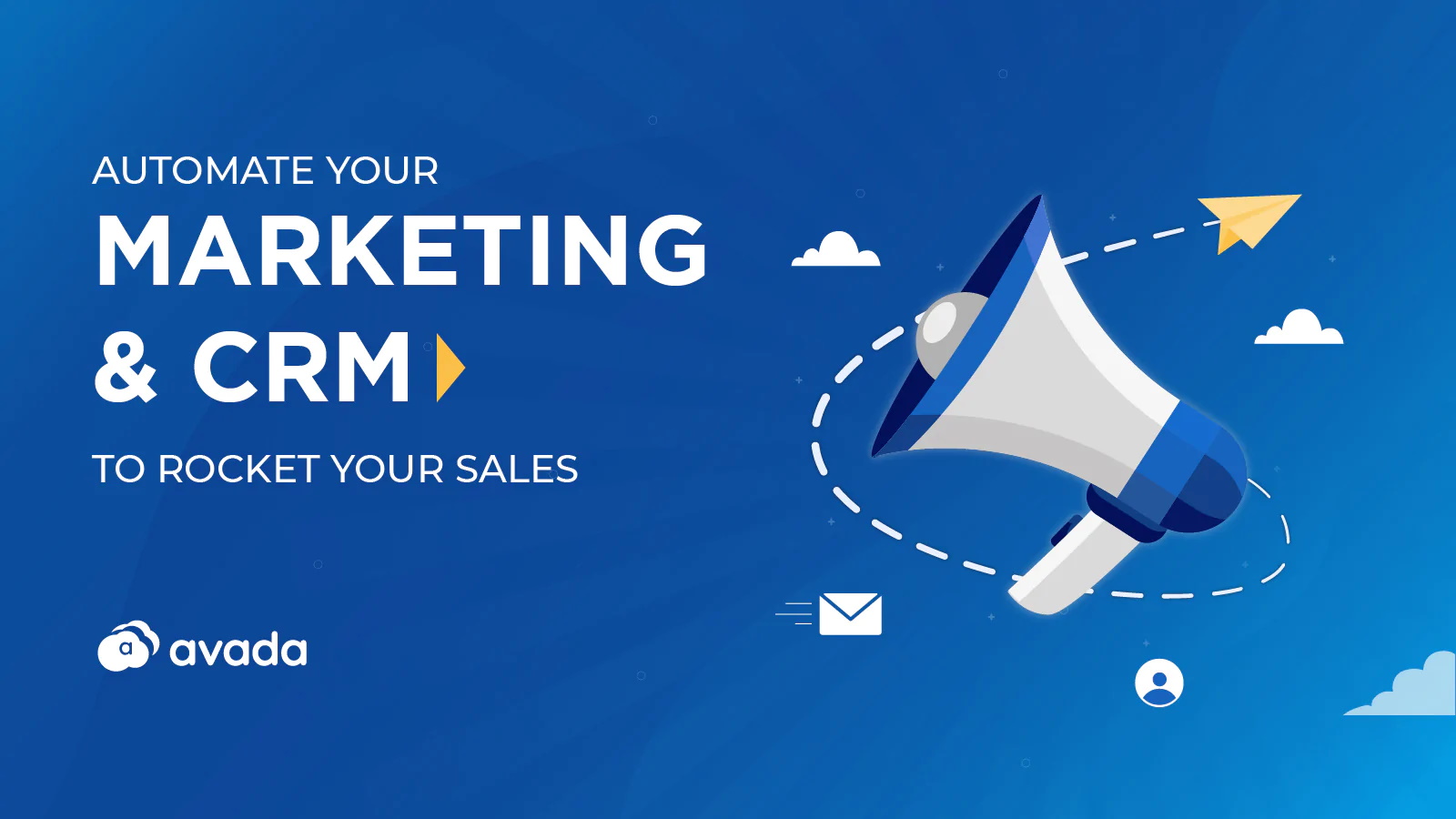 Avada Marketing automation is one of the best apps you can use for your website to help you reach audiences not just through email marketing, but also through SMS. The platform can integrate with several platforms, making it a great option for any website. The main features of this app include a lead collection and signup form that engage and convert visitors to your website. You can also follow prospects on your website and present them with an option to subscribe to your mailing list.
There are lots of automation workflows that can be created with this app. All triggers can be based on the behaviours of your customers such as when they abandon a cart, subscribe, place an order, come back to your store or exit your website.
Emails can also be sent out that are beautifully designed and eye-catching. This can help improve your website's conversion rate easily.
AVADA Highlight features:
Great automation that can save you time and money.
Can send emails and SMS campaigns.
Subscribe more visitors to your website with ease.
Spin-to-win, add-to-cart prompts and more are included within this app.
Privy

Privy is one of the most trusted email marketing apps that you can use on your Shopify website. You can set up an account with the provider and get going with your first campaign within minutes. Therefore, you can attract old customers or subscribers to your mailing list to purchase whether you have a sale or have something new to show to them.
There are lots of ways you can build an email marketing list too with this app. There are exit-intent popups, banners and more that you can design and place on your website. There are also upsell popups to help you increase sales on your website and improve the average order value on your website.
Campaigns can be triggered in numerous ways based on the behaviours of the customer. This can include what device they're using, the value in the cart, the page they're viewing and more. Therefore, you can customize the experience of the audience with ease. This can improve the return on investment with ease.
Privy Highlights:
Split test your campaigns to see which performs better.
There are numerous customer-based triggers to start campaigns.
See real-time reporting on campaigns to check they're performing well.
Integrate with other email marketing software packages with ease.
Consistent Cart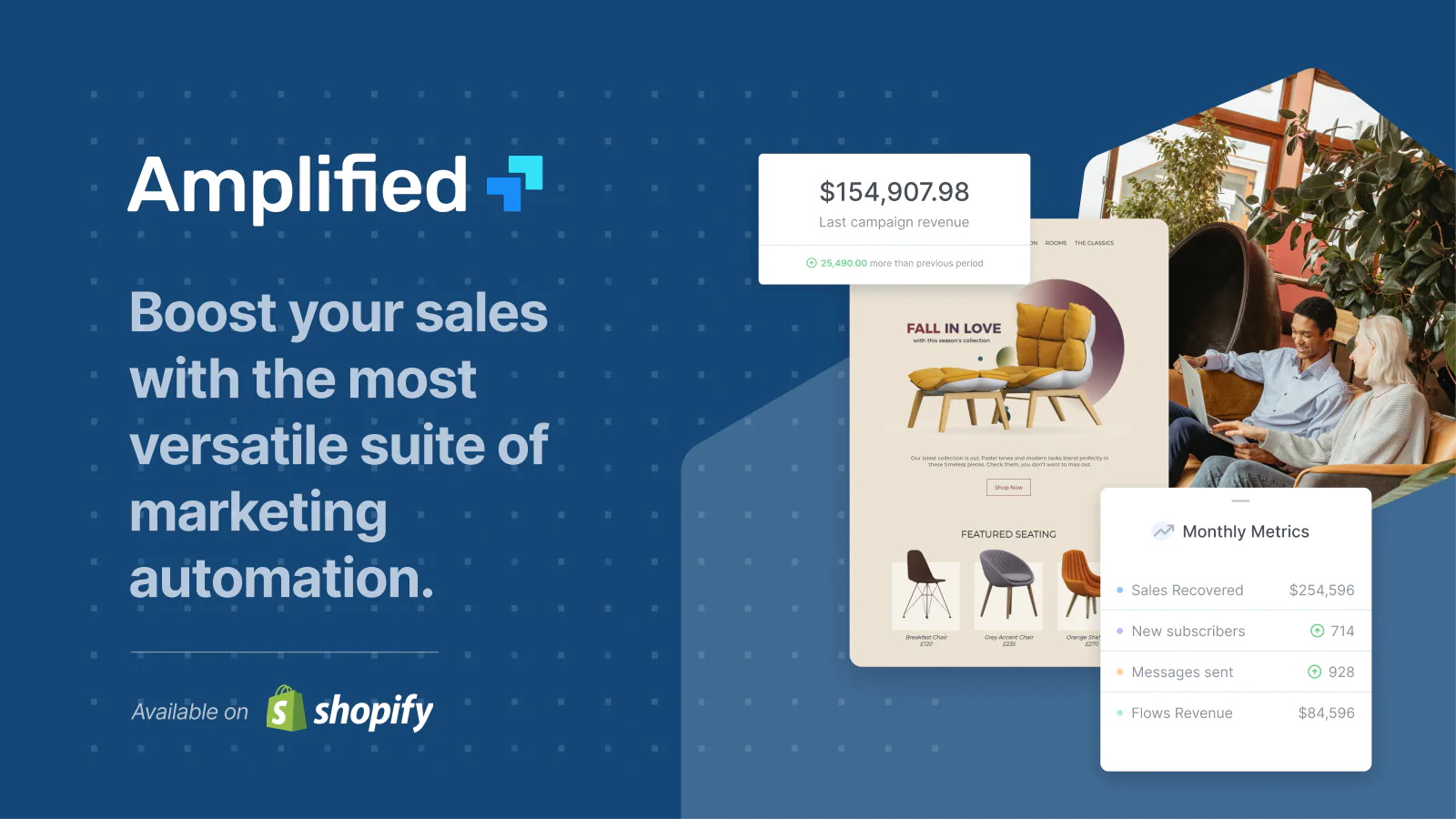 Many Shopify email marketing apps only do one aspect. This is not true of Consistent Cart. Consistent cart has lots of features making it a very powerful option for numerous stores, helping you to increase sales with email marketing, Facebook messenger, push marketing and other elements.
There are numerous aspects to the email marketing part of the app. For instance, you can send Happy Birthday emails that can include a coupon to improve conversions for specific dates. In addition, you're able to send abandoned cart campaigns to improve revenues that way.
There is a popup that you can use on this app that will showcase the recent sales made on the store. This can create a FOMO feeling on your website. This can help improve conversions and increase the average order value on your website.
Consistent Cart Highlights:
You can send Facebook Messages to your customers.
Can synchronize carts across devices to help customers with their shopping.
Send emails to your campaigns.
Capture and retain every cart on your website.
Justuno
Justuno is an AI-driven conversion app for your store. You can use it to collect more leads from the visitors that you have from your website. And you can collect these leads and post them in your MailChimp and HubSpot accounts.
The app allows you to cross-sell, upsell and offer exit deals that will keep the customer on your website and spending more.
The app also allows you to use push notifications that can help reach users even when they're not on your website. This is a great way to attract more attention to your site, bring back customers and more.
Justuno Highlights:
You can use the app to run contests on your website.
Target visitors based on more than 100 behaviours.
Use countdown timers, stock limits and more.
There is great customer support for the app.
Conversio Marketing Automation

Conversio is an alternative option for those who don't want to use MailChimp. There are some great benefits to switching from MailChimp to this app. Not only will Conversio match your current pricing plan with MailChimp for the first 12 months, but if it is cheaper, they will also help to import your contacts from MailChimp.
The app can quickly integrate with your Shopify store, so you can get your new campaigns going as soon as possible. This Shopify app also allows you to build automated campaigns.
In addition, with the time saved through automated email campaigns, you can create ways to upsell your current customers to improve revenues. The app can also help you to recover abandoned carts. Or you can send generic newsletters to your audience to improve your sales.
Conversio Marketing Automation Highlights:
Automated email campaigns can be created with ease.
Improve the recovery of abandoned carts on your website.
Create email workflows with ease.
There is perfect support for you if you need it.
Omnisend
Omnisend will seamlessly integrate with your Shopify store with ease. There are lots of features on this app that can help you build a 360 marketing campaign. This includes features like email marketing, SMS marketing, automation, customer intelligence, list-building tools and much more.
Omnosend is a powerful app that allows you to get campaigns on the go as soon as you've installed the app. Omnisend provides a professionally designed set of templates for you to use. And once a campaign has been sent, you can see the results with a suite of analytical tools.
This app is great for any budget. There is a free option as well as two premium options.
Omnisend Highlights:
Numerous features can help you build pre-built workflows.
Complete with efficient and flexible segmentation tools.
SMS campaigns can reach an international audience.
Can use push notifications.
BayEngage

BayEngage is one of the best email marketing apps for your Shopify store. It has a fantastic rating online with previous users and it can connect to your store within seconds. It takes just one click to get started. The account settings are hassle-free and email campaigns can get started with ease.
There are millions of free stock photos and email templates for different themes. The easy-to-use drag and drop editors allow you to build exciting campaigns.
There are exciting cart recovery solutions that allow you to improve your revenue generation. There are also welcome emails, back-in-stock campaigns and win-back campaigns that you can utilize. The app also comes with a 14-day free trial.
BayEngage Highlights:
Integrates with six major platforms with ease.
There is a free collection of tailor-made email templates.
There are powerful segmentation options for better campaign results.
Native emojis, subject line, the preview text and more.
SmartrMail Email Marketing
Email marketing is made better and faster thanks to this email. You can develop quality email newsletters that will help you sell and grow your business. For those with a MailChimp account, the developers will help you switch by bringing over your current lists, templates and automation.
The system works well by sending emails that recommend the best products to subscribers that they should be recommended. This is a better tactic than just sending out the latest discounted products.
The app can help you utilize automated flows for your customers with welcome emails, cross-selling and other campaigns. This app can also segment audiences to ensure all campaigns are sent to the best subscribers.
Smartr Email Marketing Highlights:
There is a free trial that can last for 15 days.
See the frequency that products are recommended.
There is a brilliant drag-and-drop editor to create fantastic email templates.
Free email collection popup to collect new subscribers.
Seguno: Email Marketing
This app allows you to build a great email marketing list and market this to audiences across numerous emails. It helps you to build more revenue for your store and it is the perfect app for smaller Shopify stores and those with fewer marketing staff.
There are lots of other features that can help customers to get excited about your website's offers. For instance, you can send emails to advertise new products that are coming soon. You can also send discount reminders to your customers, so they can save money and also improve your revenues.
The app's reporting features are really good. The integrated reports are great with the marketing reports that Shopify already provides merchants. You can see which campaigns are converting and which are not.
Seguno Highlights:
Free and premium versions are available for this app.
Can send an unlimited number of emails to customers.
Lots of automated email campaigns.
Great reporting system on the app.
Klaviyo
Klaviyo is a powerful Shopify email marketing app that has some of the best features for any store owner. Customers who have visited your site will be invited to come back and complete transactions and orders from you again. And the included automation can help you save money as well.
Klaviyo can help you with abandoned carts by sending emails to remind customers about the products that they've left in the cart. You can also offer discounts, free shipping and more in these emails, to improve conversion. There are also unique popups to help you capture emails before the visitor exits your website.
This app can also be used to send unique, one-off campaigns that you will be happy with.
The app can also be used for loyalty. You can add rewards for VIPs, request feedback and automate customer lifecycles with lots of different campaigns. You can also create some excellent data-rich transaction emails like shipping information, receipts, invoices and more. This app can help you save time and money.
Klaviyo Highlights:
This app is perfect for those who have multiple stores, they can all be managed from one account.
Can add several team members to help you manage your account.
Increase the deliverability of the emails by using your own domain.
There is a fantastic customer support team that you can utilize for better performance on your email marketing campaigns.
Final Word: The 10 Best Email Marketing Apps for Shopify
There are lots of great options when you're looking for the best email marketing apps for Shopify. Above is the list of the options that you can use to increase your revenues and profits.