Website design is an art form and while there are many great Shopify themes that you can use, not all of them have the features that you might want for your website. That is why you might need to make small custom CSS changes to your website. This is when you might need to use one of the best script editor Shopify apps.
What can Script Editor Shopify Apps Help with?
There are many functions that you can do when you have script editor Shopify apps on your store. For one, you can add small bits of code that can add new fonts, colors, and other elements that can change the design of your website.
Another thing that can be done is that your website can have new functions added to it. You might want to add a new script for a popup, or something. But there are some things that you should be careful of. Adding in bulky code can slow down your website. A one-second delay in loading can be costly, with some experts suggesting a 7% loss in revenue.
Speed can also affect your ranking on Google and other search engines. So, custom CSS should only be used when it is needed. There are probably other apps that might be able to perform the same task as you want to add.
But that doesn't mean that you can't use a script editor. So here are the 10 best Script editor Shopify apps that you could have on your website.
Show More
* read the rest of the post and open up an offer
EasyCode ‑ Custom CSS

This is an easy-to-use custom CSS app that allows you to transform your current theme to your exact needs. It can override theme defaults with your specific tastes with ease. All you need to do is install this app with a click of a button and then you can add the CSS in the input box. This will automatically override the theme defaults.
This app doesn't touch the liquid theme at all, therefore, you don't have to worry about accidentally damaging the overall look of your website. At the same time, when the theme is updated, the changes made by the custom CSS won't be affected. And the CSS will even remain if you switch to another theme.
This app has several features that have lots of great options like a useful code syntax highlighter and there is also error checking available on the app.
EasyCode ‑ Custom CSS Highlights:
Add custom CSS to your website.
An easy-to-use input box.
Can replace default aspects of your theme.
Won't lose the custom CSS when the theme updates.
Pagespeed Optimizer ‑ JS & CSS

This app allows you to improve your website's page speed by updating the CSS and other coding aspects of your website. This can be a pretty important aspect of managing your website. Because the website's speed is related to your page rank on Google and other search engines, it can also have a massive impact on your website's performance. A drop in one second in loading can reduce your website's revenue by 7%. And most customers expect that your website will load within 3-5 seconds.
Another thing is that customers will abandon your website if it takes longer than four seconds to load.
The app allows you to remove unnecessary JavaScript files on your website. These files are often added to your store via other apps. Once removed by this app, you will see that your website will claim back its website.
The app can also help you by improving the FCP and LCP which can sometimes be the worst aspects of your loading. The app works as soon as you've installed the app.
Pagespeed Optimizer ‑ JS & CSS Highlights:
Removes the unnecessary JavaScript on your website.
Improves your website's speed.
Improves your ranking on Google and other search engines.
Can help improve retention on your website.
Insert Code: Custom CSS / JS
This app allows you to add small snippets of custom CSS and JavaScript to your theme. These snippets can help you make small changes to lots of different things on your websites, such as when you need to change the font, size, or color of the text on your website. This app allows for the custom code to load immediately with the theme. There are no external calls, as these would cause an impact on your website's speed and lower your rank.
On the dashboard for the app, there are direct links to custom CSS and JavaScript extension blocks. Within these blocks, you can add anything you would like and then see the preview within the Shopify theme customizer. Before you can see the preview, you must enable the switch.
This app is really easy to use and can help you to make the most of your website without the need for an expensive upgrade.
Insert Code: Custom CSS / JS Highlights:
Add new custom CSS and JavaScript to your website.
Preview changes before making them live.
Easy to use app.
Add to your store in just a minute.
Live Theme Editor

This app allows you to make changes to your theme with a very intuitive interface that doesn't require you to write any code. The modifications that you add to your website will not affect the theme itself. This is very important because when the theme is updated, you don't want to lose the changes that you wanted on your website, it would just waste your time having to complete the changes every time.
It takes just a few clicks to make the adjustments that you would like to do. Therefore, you can customize your website and make it much easier to stand out from the crowd. The app doesn't require you to have any coding skills.
There are lots of different elements that you can add to your page. For instance, you can change the font, text color, text size, alignment, shadows, and more. There are also options to add borders, box shadows, spacing, and background images to your website. Or you can improve your website's engagement with mouse hover effects and animations to different elements on your website.
And if there are any changes that you don't like, there is a chance to reset the changes with ease.
Live Theme Editor Highlights:
Install the app and get your money back after five days if you're not happy.
Add dozens of new elements to your website with ease.
Add animations and hover over effects.
Reset your website with a click of a button.
CSS Hero
This app, CSS Hero, is a simple point-and-click app that allows you to completely customize your Shopify's appearance to make it match your brand more closely. The app comes with a friendly What You See Is What You Get editor that allows you to edit your website in real time. There is also a way that you can add code manually to your website, this is particularly good when you have experience with CSS and there is no other way to get your website looking exactly how you would like it.
The app comes with a friendly and user-friendly WYSIWYG live editor. This allows you to build a better website without the need to have any developer skills. And there is also a powerful code editor for those who have the skills required to change the app with ease.
CSS Hero Highlights:
There are responsive CSS coding elements.
Supports both CSS and LESSCSS options.
There are points and click elements selection.
There is support for Google Fonts.
MinifyMe ‑ File Optimizer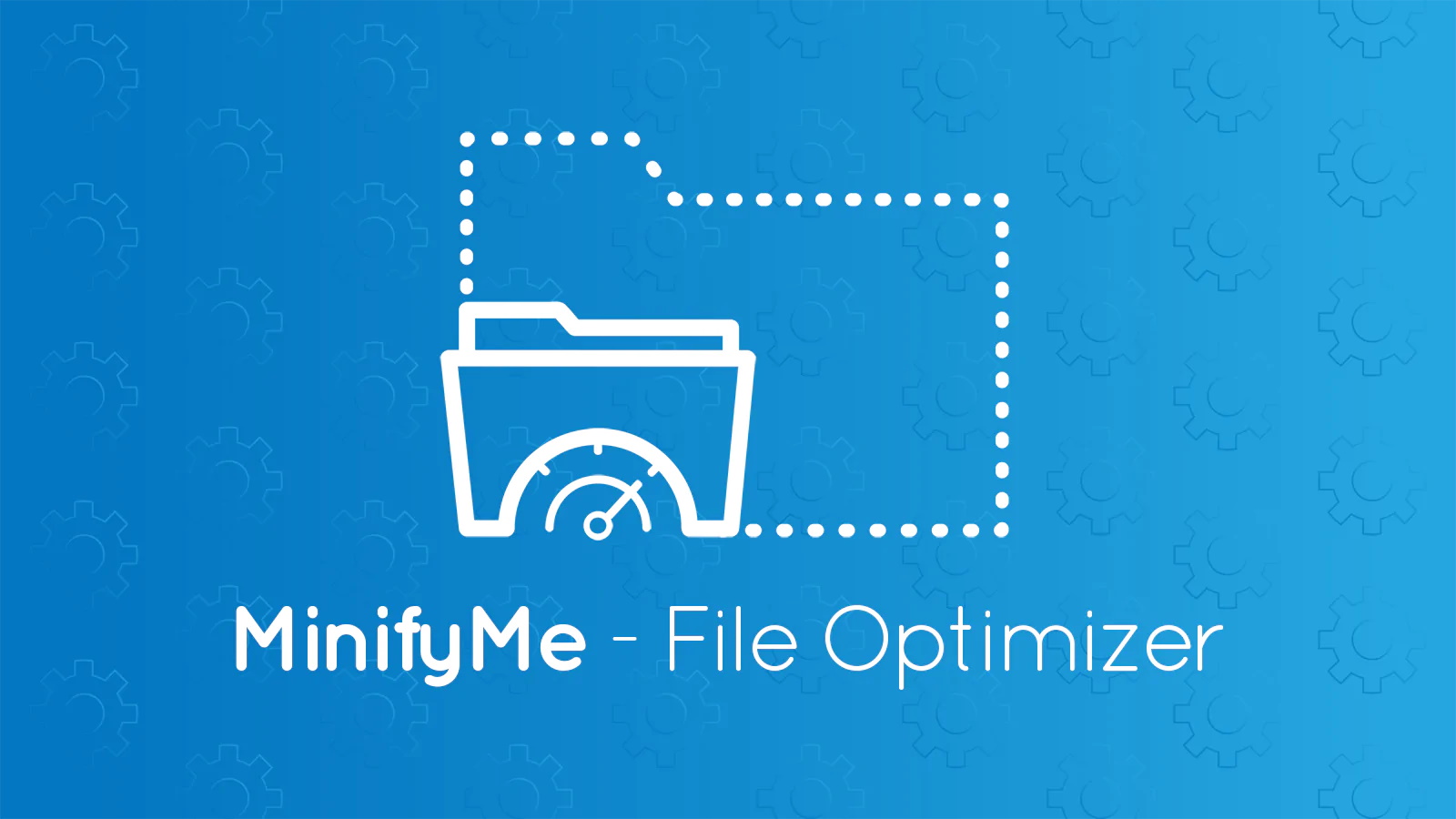 Speed is vital for the success of your Shopify website. Customers will spend more on your website if it loads quicker and Google will rank you higher when you have a website that loads fast. One of the most critical aspects of loading speed is the coding of your website. The problem is that some third-party apps aren't optimized for speed. They can sometimes have bulky code and unnecessary elements.
The same can be said of apps that are on your website. The more apps that you have on your website, the more time it might take for a user to load a page on your website. That is why you might want to think about installing this app where you can reduce the CSS, JavaScript, and liquid files on your website.
This will significantly reduce the loading time of your website and improve the experience the customers have on your website.
MinifyMe ‑ File Optimizer Highlights:
Reduce the loading time of your website with ease.
Works on CSS, JavaScript, and Liquid files.
Perfect for improving traffic and sales.
Helps rank you higher on Google and other search engines.
Script Editor

This app is one of the best options for those who are looking to add elements to their website to give each customer a personalized experience. This app only works with Shopify Plus customers, however, that doesn't mean that it is bad. This app helps your customers in three different ways. For one, it can affect line items in the cart and offer personalized prices and discounts depending on rules that you set.
The app can also offer shipping options that cannot be granted on the normal Shopify store. You can rename, show, hide or reorder shipping methods. The app also allows you to offer discounts and specialized shipping rates for customers you identify.
Finally, there is a great way to improve the payment on your site.
Script Editor Highlights:
Offer your customers some of the best discounts, but personalize them for each customer.
Can improve the payment system on your website to make it more efficient.
Improve shipping interactions on your website.
You can only use this app when you are using Shopify Plus.
Custom CSS Pro
This app allows you to change the default look of your theme using CSS code to get the website exactly how you would like it. The Custom CSS pro app loads directly into your Shopify admin as a simple editor. This allows you to add CSS code, hide elements, and change fonts, colors, styles, or anything else on a page.
The code changes will automatically override the default theme style without the need to edit any theme file. Therefore, you don't risk damaging your website's look and feel. And if there is an update on your website's theme, the changes will remain.
For those website owners who are looking to control their website better, there is a fantastic suite of CSS tools that allow you to build an effective website that looks and acts exactly how you would like it to. In this suite of tools, you can highlight, cut, copy and paste functions into your website with ease.
The installation of this app is really quick and you can be sure to get your website's new code added and live in just a few more minutes.
Custom CSS Pro Highlights:
Easy to use the app, with lots of functions.
Make the site exactly how you would like it to be.
You can install the app, but the code needs to be deleted first.
Lots of advanced code editing tools for the site.
Easy Custom CSS
This app allows you to make small changes to your website with the use of CSS. You can therefore make changes to the look and style of your default theme with just a few lines of code. There are changes you can make like the color of the text, the size of headings, the font being used, and more. You can also change styles to hide elements from the user or to add them in.
There are advanced options on this app that make it a great option for those new to coding. There are great auto-suggestions that can limit coding errors and you can copy and page functionalities. To ensure that what you have works perfectly.
Easy Custom CSS Highlights:
Add to any theme and make it exactly how you would like it.
Change the text in numerous ways.
Requires a basic level of CSS knowledge.
Auto-suggest coding for completeness.
Custom CSS & JS
This app allows you to customize your website to make sure that it appears exactly how you would like it to appear. This easy-to-code editor is simple and it meets all your needs with ease.
You can use CSS or JavaScript for a completely new look to your website. The changes will load with your theme files, therefore, all changes will not affect your website loading times.
Custom CSS & JSS Highlights:
A simple editor app.
Improves your loading times.
Use JavaScript and CSS.
Perfect for those using any Shopify theme.
Final Word: The 10 Best Script Editor Shopify Apps
Above are some of the top best script editor Shopify apps that can help you build a better website. All of these are simple. Which app will you install on your website?