When you're in the clothing industry you have to have a great way to market your business to your fashion-conscious audience. The look of your product is everything and for that, you will need to use one of the best Squarespace templates for clothing.
What do you Need in the Squarespace Templates for Clothing?
There are many aspects that you're looking for when you're choosing from the list of best Squarespace templates for clothing. For instance, you're going to want to have a template that can handle high-quality images. Image is everything and you want to show off your lines and style in high definition to ensure audiences know what they're getting.
In addition to this, the images should not hinder the performance of your website. Speed is everything when it comes to the internet. For every second it takes your website to load on a browser, you're going to lose 7% of your revenue. The average website takes between 8 and 11 seconds to load, so you could be losing anywhere up to 77% of your potential revenue.
You might also want to have videos on your website. Websites that have videos of their products or their brand will get more conversions and this can be vital for success. You might also want to find a template that has links to social media and email marketing. These can help build your sales and promote your latest products/news to larger audiences which increase revenues and more.
Squarespace templates for clothing should also be easy to use. You should be spending more time marketing your brand than you do managing your website. The more time that you're marketing, the more money that you can make. So you want a template that you spend as little time editing as possible.
So, here are the 10 best Squarespace templates for clothing.
Show More
* read the rest of the post and open up an offer
Wells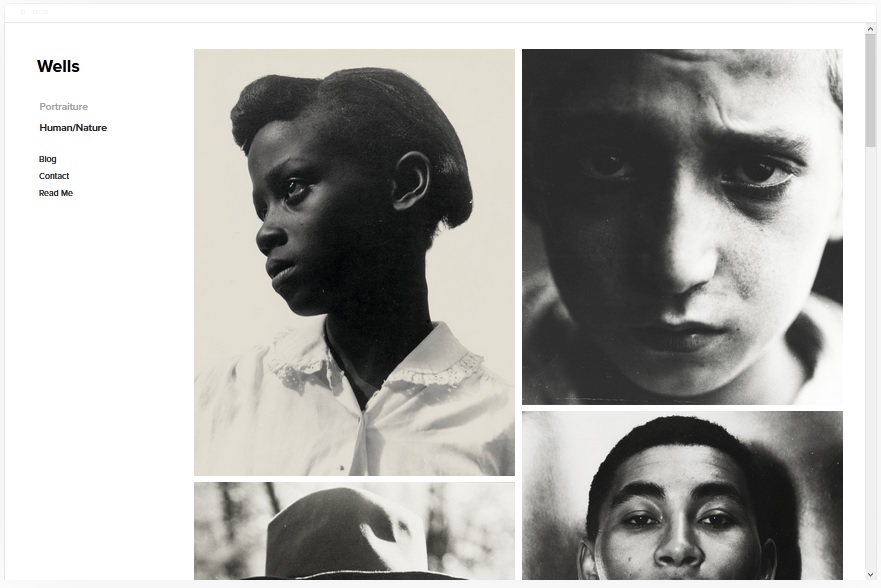 Wells is a perfectly designed template that is great for all niches and can be used for clothing brands with ease. There are lots of places where you can showcase your fashion items in stunning images and other media like videos that can help you sell your products. You can also have excellent information scattered across a portfolio and you can add text to tell customers more about you, your brand and your store.
The template is a perfect eCommerce template. Therefore, you can get your customers to buy your products directly from your website. As well as taking payments for your products and clothing lines, you can use the template to market fashion shows where your lines will be showcased. You can sell tickets to these events on your website with ease.
Wells has the perfect process for uploading videos. All you need to do is embed the URLs directly into the page and Squarespace will take care of the rest for you. The same process is also applied to images on your site, if you want to use images from another site. And it is easy to upload and use images of your own.
The template also has good connections on your website through social media.
Wells Highlights:
A stunning design, perfect for showcasing fashion on your website.
Display clothing lines in videos that can be easily added to your store.
Use free images from Unsplash to populate your website with high-quality images.
You can sell products directly from your website.
Kent
Kent is aesthetically pleasing in design and it is also fast and clean coded. Therefore, there is an excellent chance to have your website rank high on Google and other search engines. You can also improve conversions on your website with great speed and ranking. This can make it easier for you to earn revenue from your store.
To help you earn more from your store, you can also include lots of different media types. You can embed video and images with ease. Therefore, you can display examples of your fashion lines with ease. And it doesn't take a technical expert to make the changes to the website, allowing you to focus more on your business than your website.
There are also lots of different inner pages that you can use for your website. You can include home, blog, even, portfolios and much, much more. And this template has eCommerce capabilities too, allowing you to sell your products online with ease.
Kent Highlights:
Sell your clothing lines online with ease with eCommerce functionality.
Add media to showcase your fashion items and improve trust with audiences.
Easy to use and customize. Making it great for those without technical experience.
Loads really fast, improving your website's search ranking and conversions.
Bedford
Bedford is a great option when it comes to building your fashion-centric Squarespace website. It has been designed to cover a wide range of niches and with the eCommerce elements included within the website, there's no shortage of potential with this template. Numerous elements can be used to build your website. This includes an elegant scrolling homepage and sidebar navigation.
The eCommerce elements allow you to take payments and orders with ease. Therefore, your website can be a great way to generate revenue and earn a living off your fashion. All shopping pages can have videos added to them that allow you to improve conversions as you build more trust with your audiences. You can also have call-to-action buttons that can help you direct the audience into performing actions you want them to complete.
Bedford is completely responsive and will display perfectly on any device or browser. It is also fast loading. Therefore ranking shouldn't be a problem with this template.
Bedford Highlights:
Use this template to sell your clothing lines online with eCommerce functionality.
This is a multipurpose website template that is perfect for fashion and clothing.
Convert more on your website with videos that are easy to add.
Use banners across your site to advertise the latest deals or new product lines.
Galapagos – eCommerce Squarespace Template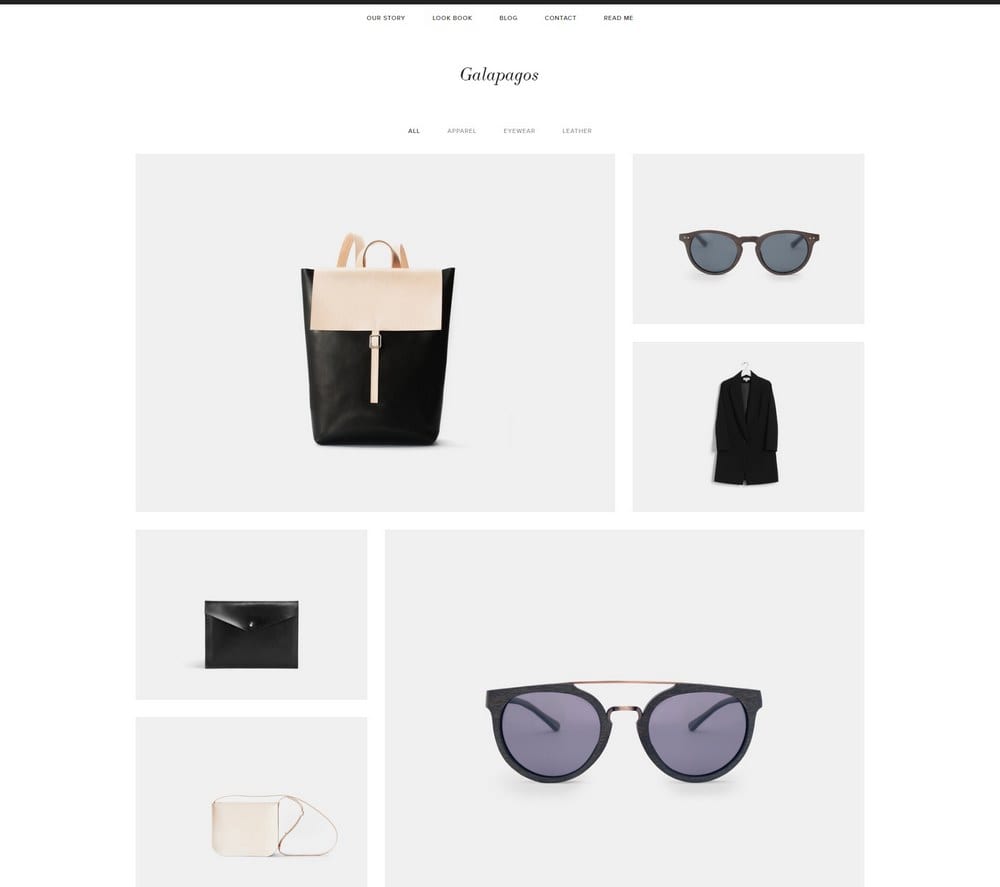 Galapagos is a modern eCommerce website template that is sleek, sophisticated and professional. Therefore, you can build your relationship with customers with a good looking design. The minimalistic design features a lot of good features that can help you rank your website high and give a great experience to users, without having to know much coding. The template is also perfect for advertising products on your homepage.
There are numerous features that are great for this template and why it should be considered. For instance, there is a quick view that can speed up the purchasing process for customers and allow them to view and add products to the cart quicker. There is also the integrated Squarespace shopping cart system. There is also a secure payment processing system on this template.
This is one of the best options when it comes to building an eCommerce website. There are three menus available to help with navigation. There's one at the top that allows the guest to view the entire website and another one above featured products that can help the customer to browse products and there is a final menu in the footer.
Galapagos – eCommerce Squarespace Template Highlights:
One of the best eCommerce Squarespace templates that can be used.
Use the Quick Look feature to help get the guest to customer status quicker.
Use the Squarespace payment processing system to build trust with your audience quicker.
Is a fast and responsive template for all-around better performance.
Indigo
Indigo is a lovely template that can take your clothing eCommerce store to the next level easily. You can highlight your best products with ease thanks to the big product images that can include the product name and price as the customer hovers over them with their mouse. This feature allows you to get the customer interested in your clothing lines before they see the price.
To help with navigation there is a sidebar menu that is stylish. This includes a newsletter sign up box that can help you subscribe guests to your mailing list. Email marketing is one of the most important digital marketing channels and can really help your brand to grow. There is also an area for the guests to subscribe at the bottom of the page.
You'll also be able to grow your social media following using the social media buttons that are to the right of the screen. Connect to numerous social media channels with ease.
Indigo Highlights:
Fast and responsive eCommerce theme for Squarespace.
Lots of ways to subscribe guests to your mailing list.
Great navigational control on your website.
Social media links that can help grow your social following.
Hyde
Hyde features a design that will put your clothing lines at the front and center of your website with big featured product images in a long-scrolling layout. The parallax effect is a great option for eCommerce and the large product images focus attention on the website with complimentary white space that doesn't distract your audience.
The Shopping cart is situated in the top right and there are options to subscribe the customers to your mailing list. With a good mailing list you can be sure that your revenues will grow no matter what part of the clothing niche you're a part of.
Hyde Highlights:
A very visually impressive and dedicated theme.
Compatible with eCommerce functions and can help you sell online.
Has lots of white space to ensure your products take center stage.
Uses the parallax effect to great use and impact.
Mercer
This is a catalog style template that allows you to feature your products in a unique product grid layout that is perfect for selling clothing online. There are a lot of brand introductions on this template that allow you to build a personable website that is perfect for building trust and telling emotive storytelling.
This clothing eCommerce website is a great one for those who have a boutique or physical store. It has Google Maps integration that allows you to direct customers to your physical location. This can be very important for some brands and even if you don't have an open location, you can show where you deliver to or the area that you service.
The template also includes a parallax scrolling effect on your website that is stunning and can help to convert more on your website. In addition, you can keep your website up-to-date and make shopping easy on your website with a dedicated stocklist page.
Mercer Highlights:
Has a specific page for your brand's clothing lines to be promoted.
Allow visitors to find directions to your physical store using Google Maps.
Parallax scrolling effect on your website that can help you with website performance.
Great for website page speed and ranking on Google.
Supply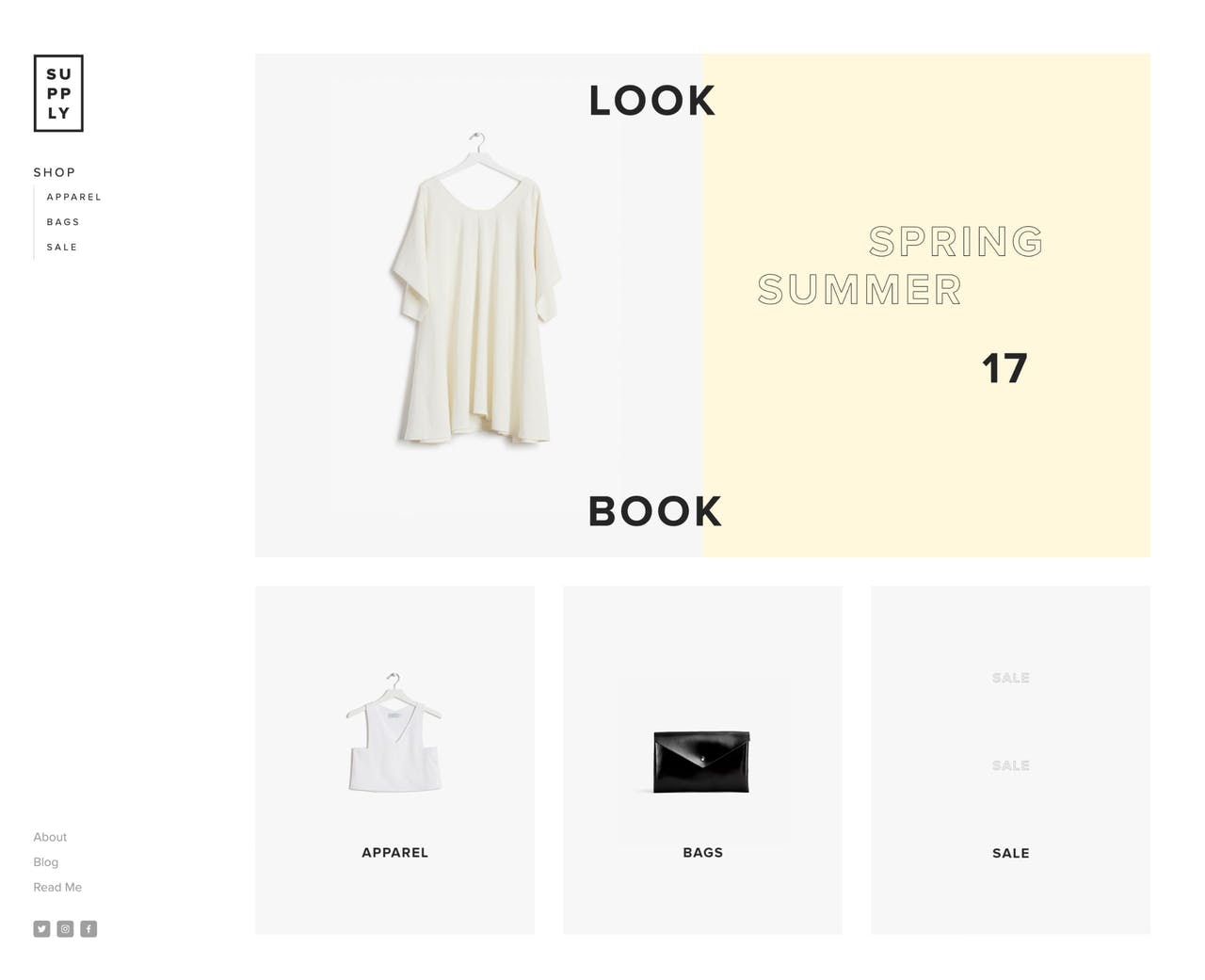 Supply is an eCommerce template that features great navigation on a minimalist design that will display your clothing lines in a grid style. The template is completely user-friendly that allows you to have categories that your customers can switch between to find the best products for them.
The product pages are excellent and can really help you to sell your products. There is an effective scrolling image gallery that can showcase your products in finer detail and help you convert more of your visitors. At the same time, there are call-to-action buttons that can help with conversions. These can stay static.
Supply Highlights:
An easy to use template that allows you to categorize your products.
Minimalist designs that can help you have a fast loading website.
Call-to-action buttons you can use.
Scrolling image gallery on product pages.
Pedro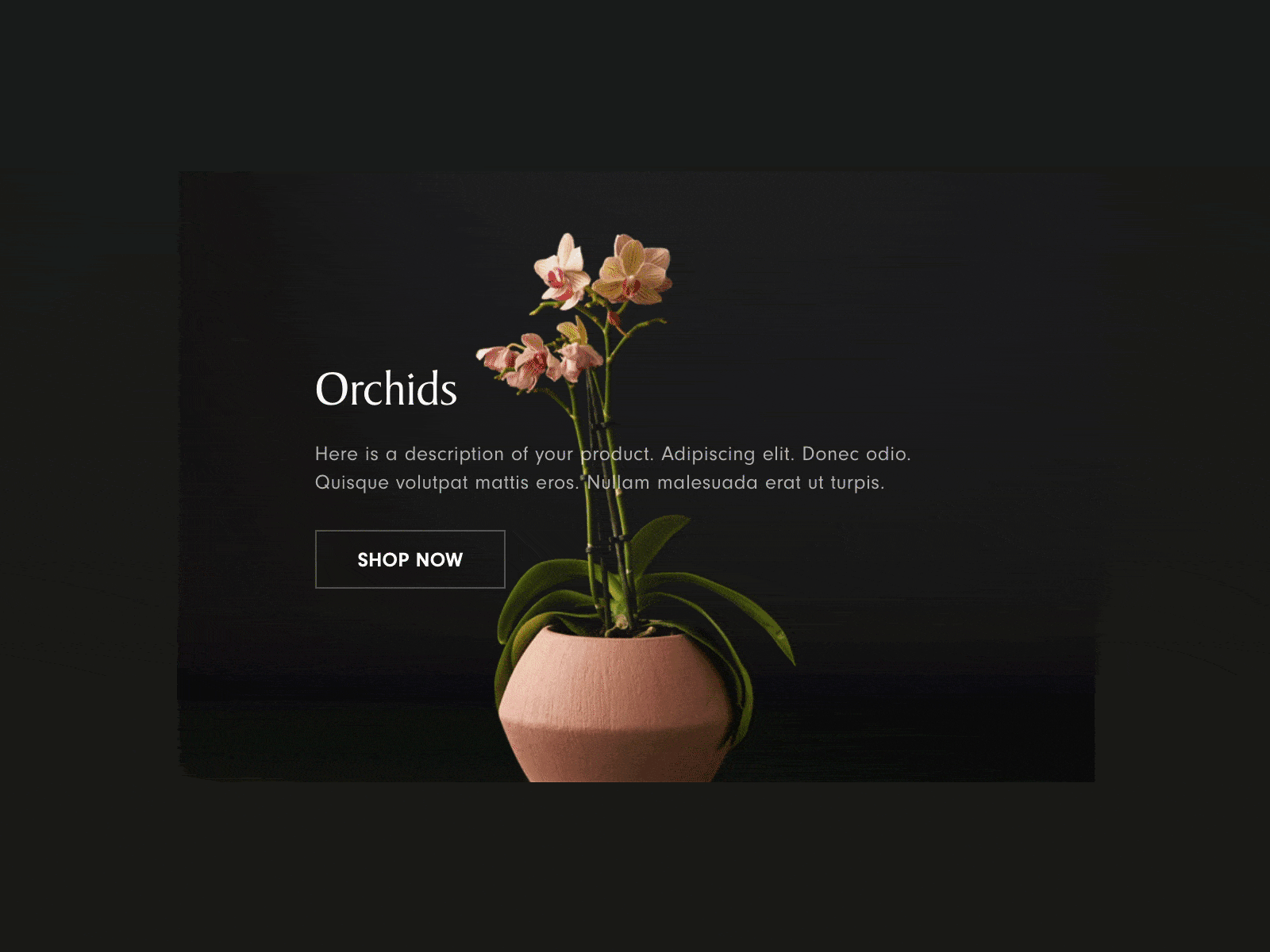 Predro is a great option if you're looking to create a brand around your clothing lines. It has a darker color scheme than most eCommerce templates on Squarespace but there are lots of ways that this template can help you build a strong following online and help you get more sales.
For one, there are engaging product previews. This can include unique video backgrounds that can help you sell features of the clothing and give customers more realistic expectations. There are also product thumbnails that can help you build a strong row of images for your clothing.
Pedro is the perfect template for clothing and is highly recommended template for that purpose.
Pedro Highlights:
Background videos to help you showcase your products.
Product thumbnails to showcase the best product images you have.
Loads fast on all devices and browsers.
Potential for high ranking that can help you bring in more traffic.
Hester
Hester is a modern template that is perfect for all online stores that can be customized to fit a range of niches and styles, including a fantastic, but simple, section that uses the best colors to help you make your products stand-out on the page. This tactic can help your customers stay on the page and keep scrolling down the website with a bold, clean layout that is perfect for loading and ranking on your website.
This template can automatically include a 'shop now' call to action on the homepage. This can direct customers on your website to the featured products section. This can help you to showcase your favorite products that can be best sellers. You can also have an 'about us' page and there is a blog that can help your ranking and promoting your brand to customers.
The template also includes a subscribe call to action area on the homepage. Therefore, you can grow your business with the use of some email marketing. This can be a really important way to monetize your website and improve revenues.
Hester Highlights:
Lots of call to actions to get your visitors to engage with the website.
Perfect eCommerce template that is well-liked.
Dedicated blogging and about us pages to help you create a brand image.
Email marketing integration that can help you keep audiences coming back for more clothing items.
Final Word: The 10 Best Squarespace Templates for Clothing
Selling clothing online is a great niche to be in. Many people love fashion and enjoy looking at the latest trends online. They also appreciate being able to buy them quickly. Using one of the best Squarespace templates for clothing is a great way to get your brand online. It can also be a good way to monetize your website and advertise your latest lines. So which of the ten above will you use?
And if you've found a Squarespace website that you like the look of and want to know what theme they're using, you can use this detector here.