Do you sell custom products on Shopify? Then you need to have a great theme that can help you sell the custom products with ease. The Shopify theme store has had loads of options that can be used for businesses and while these are labeled as a Shopify theme for custom products, they have the features for custom product sales.
Custom products are very popular. 80% of customers are more likely to buy from a company that offer customization. And businesses are investing heavily within personalization with 79% of businesses now looking to expand their capacity in this niche.
There are numerous products that are popular with customers. Custom hooders are the top customized product for 2022.
What are you Looking for when Choosing a Shopify Theme for Custom Products?
There are several aspects that you want to ensure are included with your Shopify theme for custom products. The first is that you want it to display your products with a good set of images and that the product pages help you sell more of your product.
In addition, you will want any theme that you have to be discoverable on search engines. This means that you need clean coding and some other aspects that can help you rank quickly. Speed is very important as the faster your theme is the higher you will rank and the more revenue you will generate. For every one second that it takes for your store load, you will lose 7% of your revenue.
Finally, you want ways that you can connect with your audience and get them to subscribe. This is often done through email marketing, but you can also use social media. This is important because about 80% of sales are made after the 5th interaction.
So, what are the options for the best Shopify theme for custom products? Here is a selection of the candidates.
Show More
* read the rest of the post and open up an offer
Woodstock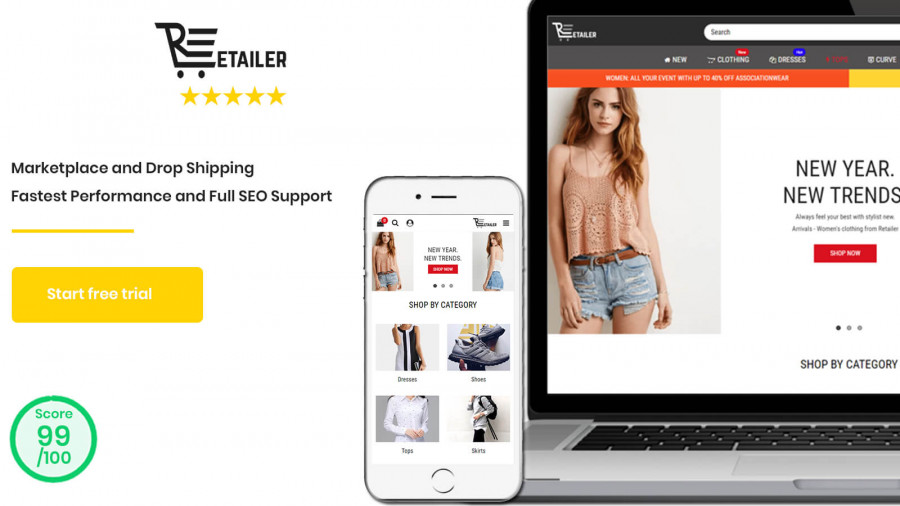 This theme is one of the best on Shopify. It is often used by stores that operate fashion stores, like those who offer print on demand or customized clothing. Therefore, it can be very versatile in the appearance and the offerings. It has been used within other niches as well including electronic stores, toy stores and even for those operating personal services. The theme has four different styles that can be used. These all mirror famous fashion sites, hence why this theme is often used for clothing stores. This can help you with sales as it can help you build trust.
The theme can also help you sell internationally. There is a currency converter that is already embedded in the theme's code. This will change to the correct currency based on the user's location. Normally this requires an app, therefore, you can save some money with this theme.
You can use several page layouts with ease that can be used for products, whether they're customized or not. This can be done through a drag and drop builder that can help you build a unique look to your website.
The theme also includes a fantastic mega menu builder. This can help your store get a better rank and interaction rate through good navigation. This will reduce cart abandonment and improve average order valuation. There are also fiver header styles you can choose from to give your site that perfect look.
Woodstock Highlights:
Lots of great functions and features packed into the theme to make it a great starting point for your store.
The theme is completely mobile-friendly, helping you have fast loading times and great ranks on Google and other search engines.
Use a familiar style and design to some of the top fashion brands to build trust with your audience.
Is versatile and can help you build a store for any custom products.
Booster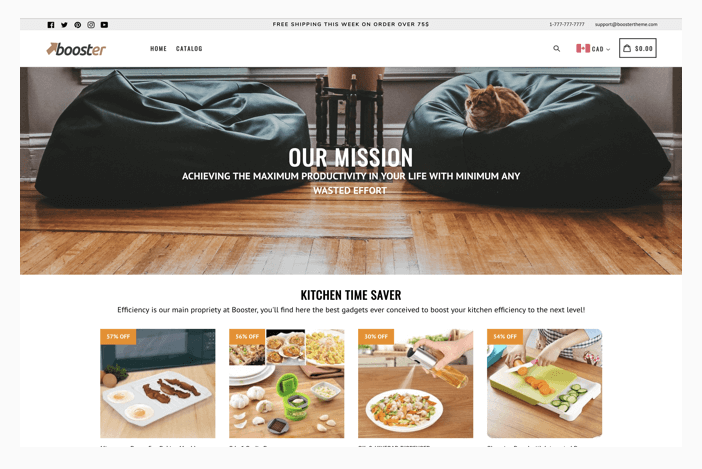 Booster is one of the top themes available for your Shopify store. It is fast, effective and has a range of features that can help you save lots of money in subscriptions while at the same time building on your business' profitability. According to the developers, those that use this app can save more than $2000 a year in app subscriptions.
Booster is really fast, loading times can be as fast as one second or less with the right design. This means that your user experience will be high and this can turn into sales and conversions on your website. At the same time, it can help you with ranking on search engines. So you can get more traffic and more sales, which is very important for custom products, which often have a higher cost per unit.
There are also numerous features of this app that can help you improve sales. For instance, you can create a sense of urgency on your website with a countdown timer and add trust through social proof features. There are also lots of ways to increase the aesthetic appeal of your website with well-designed layouts and more. You can edit any template that you use on the theme.
You can also improve your site's navigation with ease.
Booster Highlights:
This isn't just a theme, it is a multi-purpose tool kit for helping you get your store online quickly.
Save up to $2000 a year on app subscriptions.
Mobile friendly theme layouts that allow your website to be viewed on any device or screen.
Perfect for ranking on search engines like Google and others.
Capital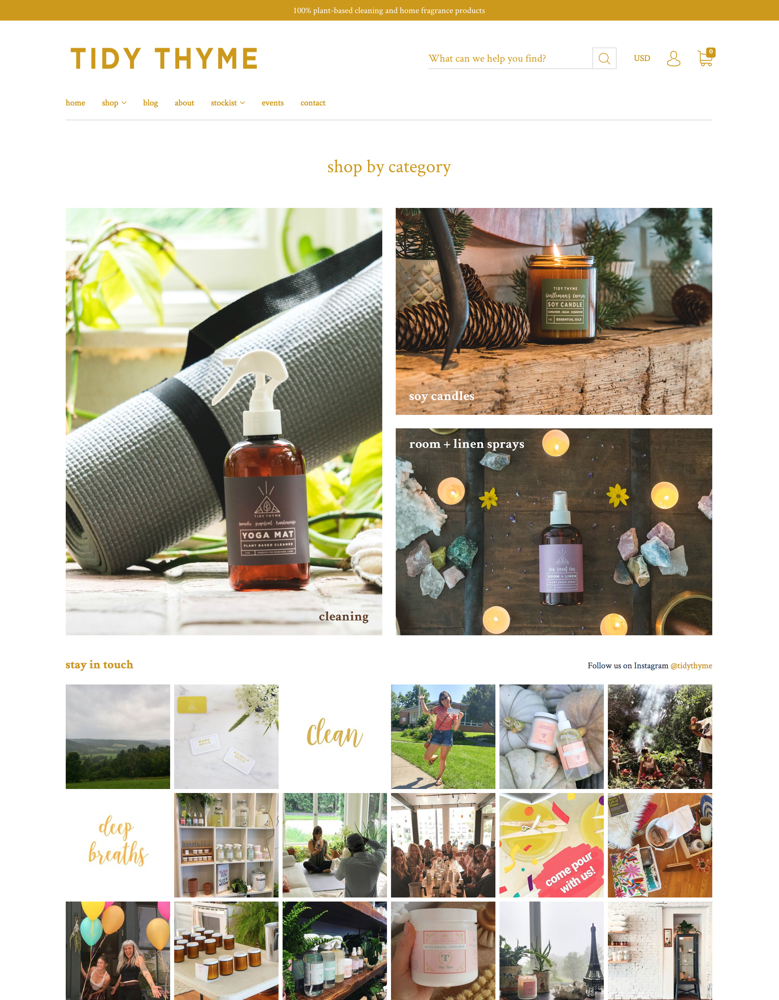 If you have a large catalog of custom products on Shopify, then this is one of the top themes for you to use. You can build so many different types of stores with the theme, that it can cater for custom products regardless of your niche and the products you're selling. There are also lots of ways to improve conversion with this Shopify theme through good navigation builders, inbuilt product filters and more.
The product filters is a great option when it comes to building a custom products website. The filter can showcase products on numerous different options including colour, size, type and more. There is also a live search facility that can help the customer find the products they want quicker and easier.
When customers have the list of potential products from the filter or search, they can use the quick view to speedily check products to see whether they like them or not. This is a great way to reduce the time that customers are spending on your store finding products. While this seems counterproductive, you want customers to spend some time on your website, but too long and they'll abandon their store. Therefore, every moment has to be used by the customer in some constructive way.
The theme is excellent for those who have no coding experience or development work. All you need to do is make the changes to the theme's style that have already been set out for you.
Capital Highlights:
Fast loading Shopify theme that helps improve the user's experience.
Optimized for search engines and mobile devices for better ranking and higher conversions.
Is great for those who have large catalogs and want to sell custom products.
Live search and filters built-in, no need to buy an app for this function.
Mr Parker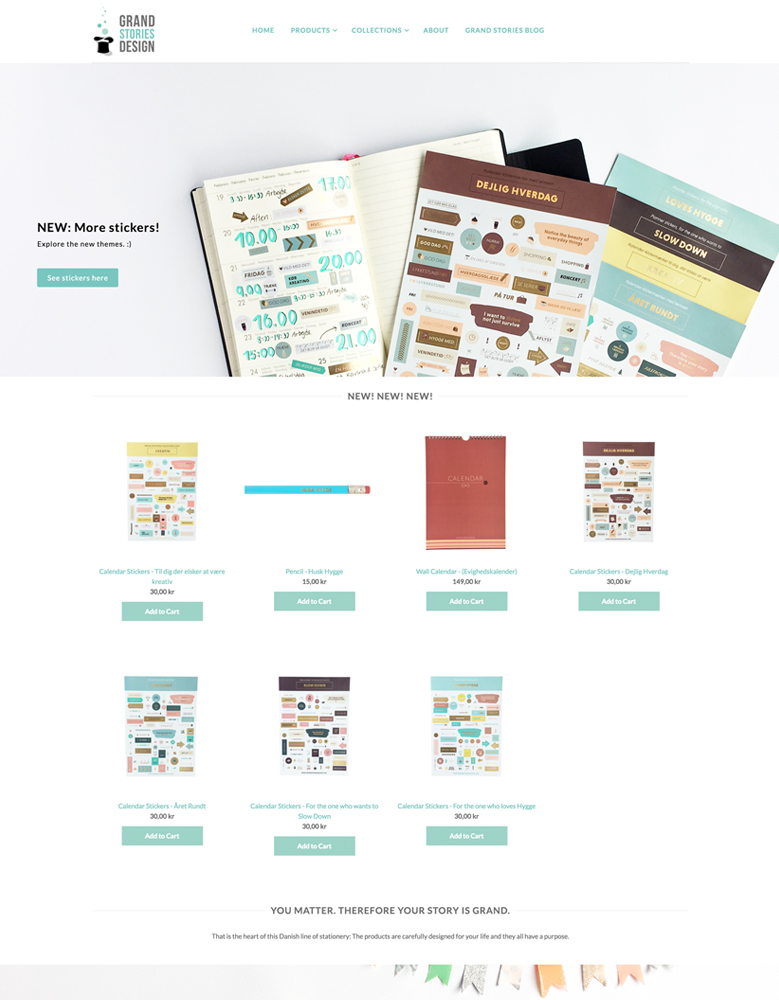 Mr Parker is one of the best Shopify themes when you want to showcase a small variety of products, custom or not. This theme will give you better quality control over the look and appearance of your website and the products listed for sale. Therefore, you can deliver a high-class experience to customers with limited but top quality products.
Included with the theme are four fantastic styles that you can choose from. These can be easily applied to your store without too much fuss. Even then, there is a wide variety of color options that you can use. Therefore, your store can look unique and you can match your store's design to your intended branding or a color scheme that your audience would expect.
The theme also comes with several features to help you sell more with ease. There is the marketing popup functionality that can help you collect email details from visitors and use them within email marketing campaigns. Image optimization is also a strong important feature of this theme. You can give customers a close look at the products on your website with high-quality images that can help them make informed purchasing decisions. But these high-quality images won't impact the speed of your website.
Navigation on the website is also one of the best. Customers can use the collection-specific sidebar that can help then find the products they want with ease. There is also product filtering options that can help customers reduce the number of products displayed based on colour, size and more.
Mr Parker Highlights:
Start building your website with one of four attractive styles included with the theme.
Use high-quality images that can help you build trust with your audience.
Optimized for search engines with loading times and navigation.
Filtering options to help customers find the customized products they want.
Masonry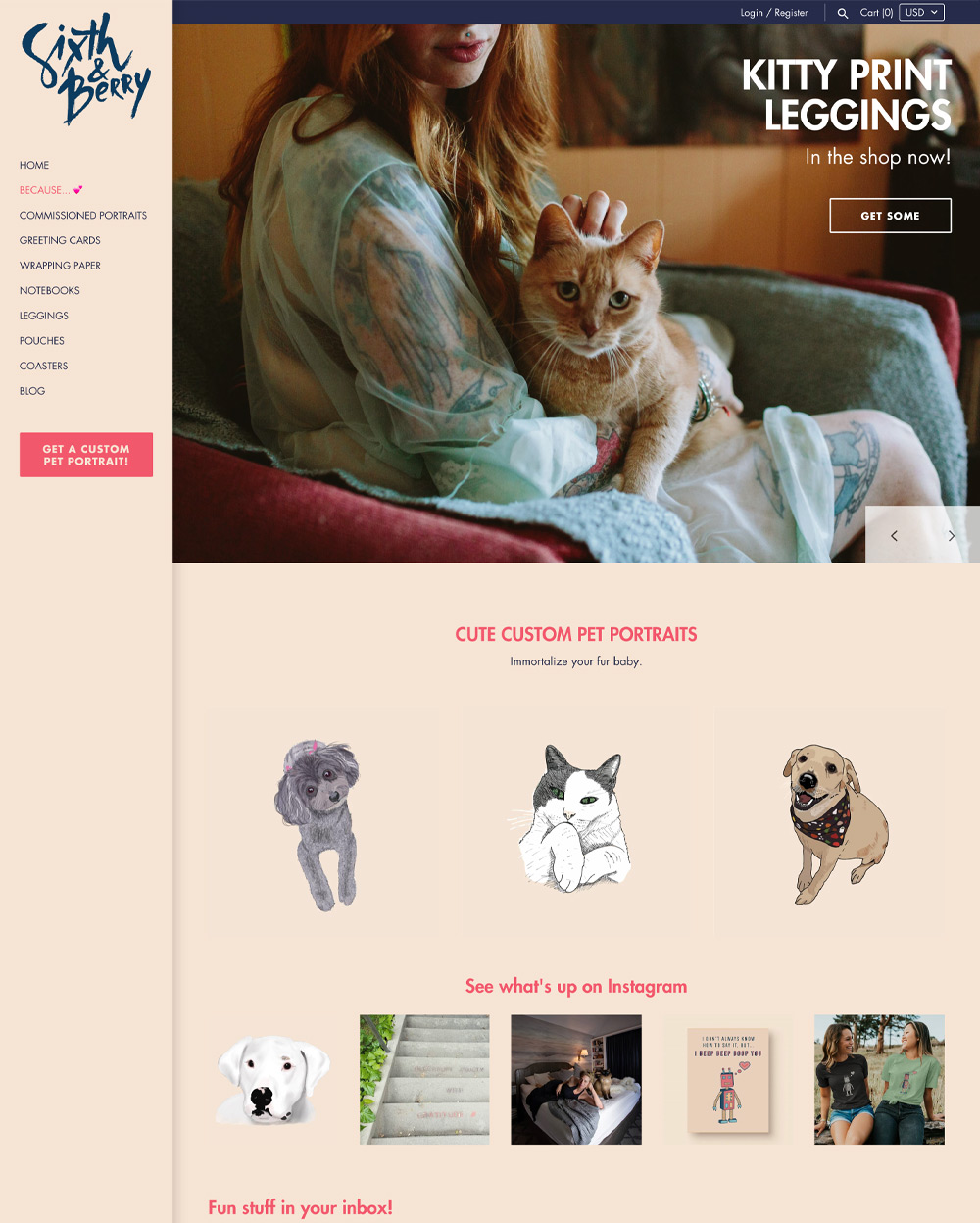 Masonry uses a masonry design to promote your products, posts and announcements on your front page with style. You can use the slideshow that is inbuilt to showcase numerous images of your products to promote them and get customers instantly looking at things to buy. You can also use this space to promote your expertise with images for your blog posts.
Four theme styles can be applied to your website with ease. These can help you stand out from your competitors online and look amazing. They can be customized with unique colors and other options to make the website match your branding perfectly. In addition, you can add infinite scrolling to turn your site into a one-page design.
The theme supports any number of products, but that doesn't mean that your customers can't find what they're looking for. They can be all viewed on the one page. Or you can utilize the accordion-style menu to have great navigation on your website, so visitors can get from one page to another with ease. The theme is also optimized for mobile devices.
Masonry Highlights:
Use one of the four professionally designed styles with this theme.
The theme has been coded for perfect loading times and great performance on search engines.
Will display perfectly on mobile devices.
Can use slideshows to promote your brand on your website and showcase the best custom products.
Avenue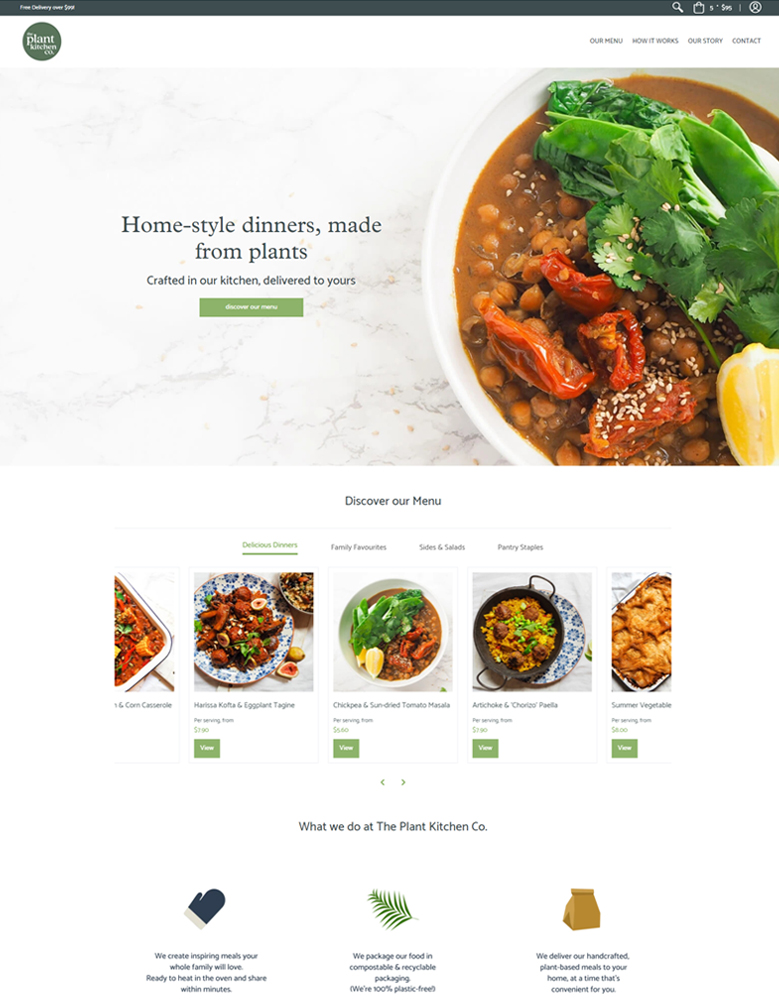 Avenue is a theme that puts the customer first and allows them to find the products they're looking for as fast as possible. This is great for visitor retention and conversions on your website, if a customer can't find what they're looking for, they will often abandon a site, whether they have something else in the cart or not.
To help this theme there is a great product filtering option. This allows products to be displayed based on their vendor, type, color, size and other options. The filter can be applied almost anywhere on your website, including on your homepage. Other options allow you to display collection sublists to make shopping easy and enjoyable on your website. Your site can be enhanced with breadcrumbs that are useful for navigation and SEO.
The customer can add numerous products to their cart simultaneously with this theme. Therefore, customers can be on your site, using many different tabs on their laptop or desktop and adding items to the cart without losing the other items. This is a great option that isn't on other themes or many other websites.
Also, this theme is easy to use. You don't need developer skills or any history in building a website.
Avenue Highlights:
This theme has been optimized for search engines.
Fantastic product filtering options to help customers find the products that they want.
Is compatible with numerous Shopify store apps.
Is easy to use, no need to know any coding skills.
Broadcast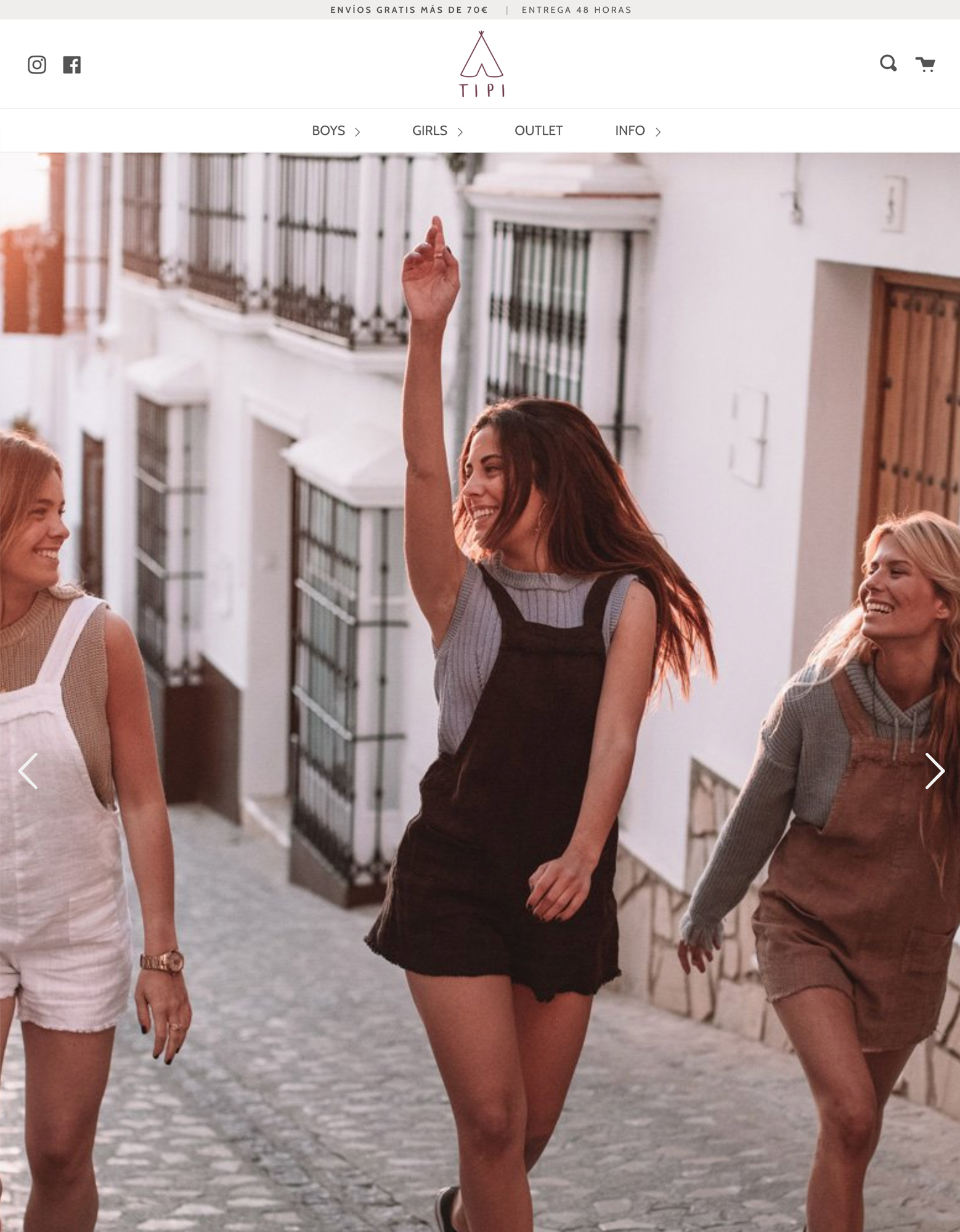 Broadcast is one of the best themes on Shopify. There is the option to showcase your products with lots of imagery but you can also benefit from the speed of this theme. You can also connect your site with your profile on Instagram, which is a must for those in the fashion industry, where most custom products are sold. This also allows you to attract visitors to follow you on the social media platform.
Products can also be seen up-close with the quick view options that are available.
In addition to Instagram, there are featured video options that can help you showcase your brand perfectly. This can help build trust and attract new audiences. You can also help build trust with your audiences thanks to the testimonial section that can help customers learn what others have said about you. Finally, you can create more engagement on your website through Disqus blog commenting system.
Broadcast Highlights:
Optimized for all major search engines to help you get more traffic.
Built for speed, so customer experiences can be improved, leading to better conversions.
Link your website with your Instagram account.
Build engagement on your website's blog with Disqus.
Streamline
This is a multipurpose Shopify theme that can help your brand get the most out of the visitors who come to your store. There are numerous features inbuilt in the coding to help you draw the traffic in, built trust and convert the traffic into customers. The theme centers its philosophy on storytelling, a very effective method. You can build the emotional pull of your products through anticipation and more. With good storytelling, you can give customers a positive impression of your brand. All stories told on this theme can include any number of images and text.
The site has been designed to help get you ranked high on Google and other search engines. It takes just a few adjustments of the theme and some help with an SEO app for your website to start ranking. The code is clean, which helps, and therefore you expect the loading times for any pages to be fast.
The theme also comes with integration with Instagram. This can help you develop a strong social following and build sales that way. You can also add more engagement to your store animations that can tell more of your brand's story and what customers can do to customize your products.
Streamline Highlights:
This is a mobile-friendly theme, it will display perfectly with any device or screen resolution.
There is a sticky checkout that will stay with the shopper as they continue to browse.
You can animate many elements of the theme's design from text, images and videos.
There is access to free stock images for your website, supplied by Burst.
Testament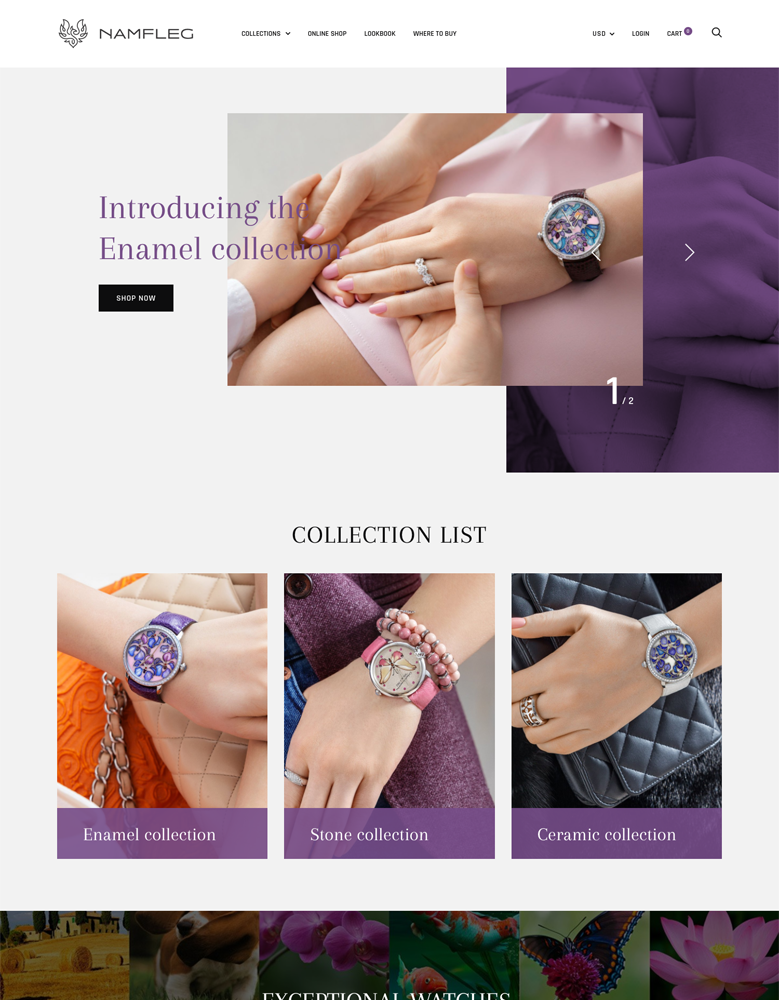 Testament is one of the top themes that is used within the apparel industry. However, any customized product will be great for this theme. One of the top reasons why this is a great option for clothing, however, is that it includes a color swatch feature. This can also be used to showcase different customizations for your products.
This can help you improve conversions, customer satisfaction and even lessen returns to your store.
The theme also includes a product quick view. This speeds up the customer purchasing journey. Customers can see the products in better details within a popup that can display across devices. The customer will remain on the collection page as they view the product.
Also, you can use the sticky navigation bar. This improves the movement of visitors across your store, improving visitor retention, lowing bounce rates and can help with SEO. You'll also able to add engagement features to your website. You can use a video on your homepage, this can showcase your products, tell the story of your brand or do something else. The video must be hosted on either YouTube or Vimeo. But this prevents your website's speed from slowing down.
Testament Highlights:
Improve your user's navigation with the use of a sticky navigation bar.
Allow customers to quickly view products within the collection menus.
Tell the brand's story directly on the home page with an explainer video.
Showcase the customizations of your products with swatches.
Trademark - Inactive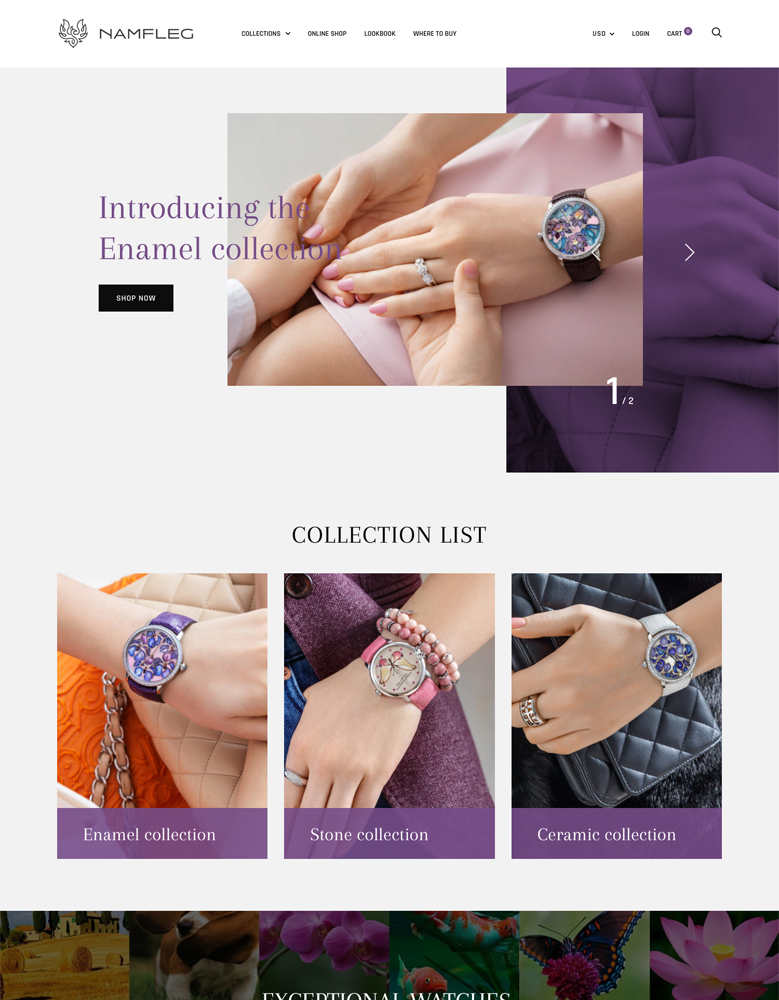 Trademark is a great, elegant Shopify theme that can help you build one of the most aesthetically pleasing websites on the net. You don't need any coding or development experience with this theme, it has all the options available for you, within an easy to use set of options. The theme is perfect for those who are in the lifestyle, beauty and fashion niches.
The theme comes with two elegant styles that can be selected. They're both visually stunning and can help you to sell more. These can be customized as well so they closely match your branding.
There are also lots of navigational options for your store. This can help customers find the products they want. For example, there is a multicolumn menu option and you can include images of products within the menu.
The theme can also allow you to promote core messages of your brand with features text, videos or images within a slideshow. These can be animated and located anywhere on your website.
Trademark Highlights:
Can include a full-width Instagram feed on your website to showcase your customizations.
Optimized for search engines to help you build higher traffic levels.
There are numerous options to help you build great navigational and search elements on your website.
Mobile friendly.
Dawn
This is a great theme for showcasing your product images. Dawn is an easy to customize theme, you don't need to be a website developer or know any coding. It uses a drag and drop page builder. You can choose from the many features to enhance your website design such as image zooms and lookbooks to feature recommended products and drive sales.
There are lots of page options to choose from such as FAQs and a blog page. With these extra pages you can improve your SEO and also make sure that your customers have all the answers they need.
Dawn Highlights
Great for small and large catalogs.
Lots of features.
Great options for headers and menus.
Great for storytelling.
Impulse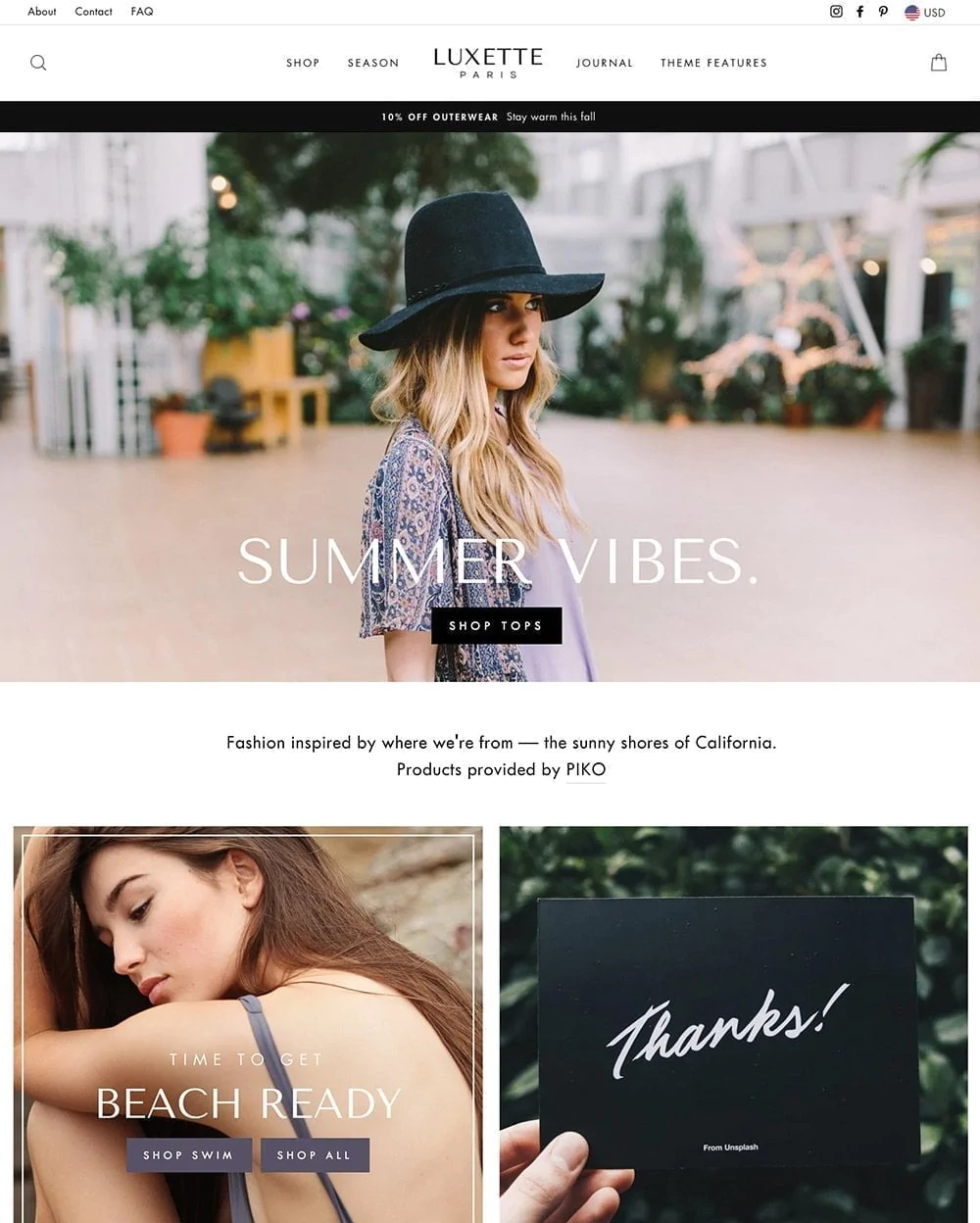 This theme is great for a variety of stores including fashion brands, health and beauty and also sports and recreation stores. This theme works well for online stores with high volumes of traffic that know your brand from both an online and physical store presence.
You don't need to know coding or have any web developer experience to use this theme. It has a drag and drop page builder which uses blocks to create the perfect look for your website. This is a fast theme that is great for search engine optimization. There is a free trial until publishing so you can be sure that Impulse is the right theme for your brand.
Impulse Highlights
Great for online fashion stores.
Works well for large catalogs.
Drag and drop page builder.
Lots of features.
Final Word: The 10 Best Shopify Theme for Custom Products
When it comes to selling your unique products on your Shopify theme, you will want to have the best Shopify theme for custom products. There are ten options above that could fit into this title, the choice of which is best for your brand is up to you.